Spring Fling Social This Friday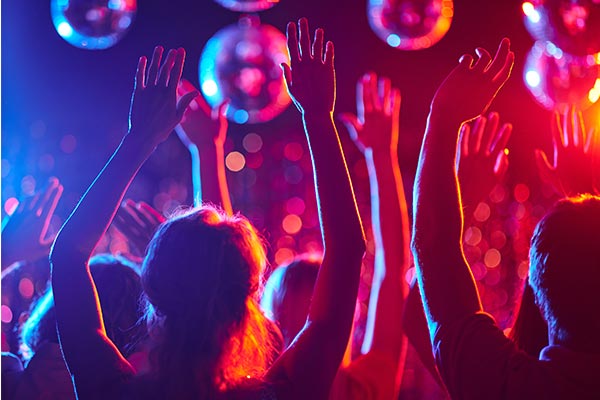 Everybody has heard the hype about the 8th grade formal, an event for graduating 8th graders, with catering, dancing, all coming together to mark the end of middle school.
But recently, another dance was announced: The Spring Fling Dance! This dance is an all grade level event that takes place this Friday, April 6th from 6:30 to 9:00. The theme of the dance is Spring, and will have snacks, music, movies, and games!
This dance, they're doing things a little bit differently and will now let students do song requests online, along with request G or PG movies. You can find posters all over the school that have QR codes on them. When scanned, they will give you the link to a google form to request your songs and movies. If you don't have a QR code scanner, you can access it directly here.
This dance is also the last all-grade level dance we will have. For 8th graders, this is their last chance to have a night of fun and games along with students from other grade levels.
In May, there will be the final dance of the year, for 8th graders only, so this is your last chance to hang out with everyone!
The dress code for the dance is as usual, you can either wear that new dress you bought, or you can just jump into jeans and a t-shirt and come for the food!
Tickets are the regular price, $4, and will be available to buy at lunch the day of the dance. If you forget to buy them at lunch or didn't bring cash, then the price doubles, and you can buy them for $8 at the door of the dance. But if you want to beat the line, and enjoy the dance as much as possible, buy them ahead of time.
This dance does have grade eligibility levels, so, if you are failing any of your classes for this grading period, then you will not be allowed to attend. But 8th graders, don't worry, because your next dance will not require you to be passing all classes.
Some of our Canyon Echoes staff members will be there taking pictures and video footage. We hope to see you there!
And of course, a huge thanks to our school's Parent Teacher Association for putting on an awesome dance for us.
About the Writer Zack Catuogno, Reporter
Zack is an 8th grader that appreciates and enjoys almost nothing, with the exception of art, music, and reptiles.