The Travel Log : New Orleans WWII Museum
Traveling to other cities is fun, especially when it's in the form of a road trip. That's why, in The Travel Log, we look at great cities near Austin for you to visit. In today's article, we have the New Orleans WWII Museum.
New Orleans is 525 miles away, and the drive is about 8 hours straight. This may mean lots of driving, but once you get there there's plenty to do. Some of the things I liked doing were the swamp tour, where you rode on a boat exploring and learning about the marshlands, Bourbon Street where you partied all night long, and many other things, but the highlight for me was the WWII museum.
The WWII museum was full of tons of uniquely decorated rooms, from snow themed to submarine themed rooms where you learn of the struggles on both sides. You got a dog tag where you learn about a chosen person and saved cool artifacts to your tag. There were also many interactive sets, along with stunning types of weaponry from WWII.
There were also simulations. One was where you got to go into a submarine and play the part of a sailor in the last battle of the USS Tang. There is also an IMAX theater playing a 4D movie about the life of a soldier. Both of these simulations are outstanding, but if I had to pick one that's better, it would be the USS Tang sim. Simply put, it's more interactive than the IMAX theater, and it puts a lot of perspective on the stress of the battle.
There are a total of 10 different exhibits. A few include The Road to Berlin, The Road to Tokyo, and The Arsenal of Democracy. All these exhibits have a lot to offer and teach many things that may not be known to people of all ages. This combined with the stunning decor really helps make the place extremely interesting.
In all the WWII museum is a beautiful place. One problem I have is that it's a bit propagandist. But so many interesting things make up for that. Like the names engraved into the bricks outside. The WWII museum is a place you should definitely check out, even if you're just passing through.
About the Writer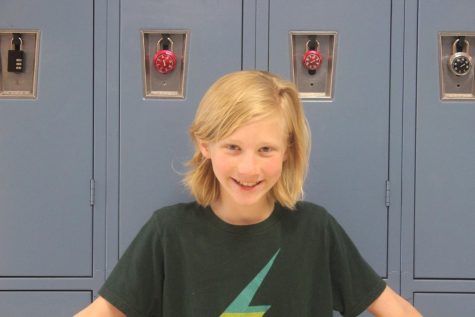 Colin Johnson, Reporter
Colin Johnson is a writer who always wants to interview people. He always writes funny articles and works on the Opioninist. Be sure to say hello to him...