Amazon Prime Reveals All-Female Hosts for their Thursday Night Football Streams.
The internet goes wild women host streaming live football game.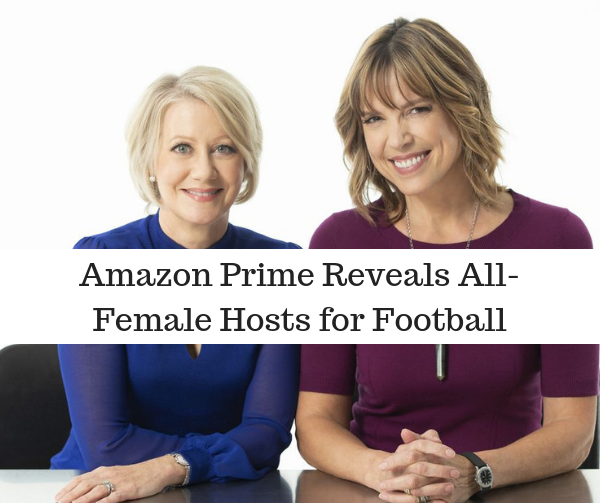 It's no lie that many sports are catering to one gender. Volleyball is mainly played by women, and football by men. That is a fact that stings in the back of people's minds, making them biased against the other gender intervening. This may seem reasonable until you remember that 96.3 percent of airtime on many large broadcasters is of men's sports. These main sports are baseball, basketball, and -of course – football. The sport that is a staple of the men's sports and women's sports stereotype. With all airtime being devoted to men's sports, it's no wonder that extreme women sports fans begin liking these main three: especially football.
Currently
There are female football announcers, but they are always in a pairing with a man or a cast of men. Of course, there isn't much of a problem with this, as the sport is generally a men's sport. However, many women have received backlash from fans of the sport, saying that their voices are annoying; Their voices sounding like a nagging mother or screeching bat. These raging men on Twitter claim that their attacks on the women's voices are not sexist, they are just stating facts. However, many fans believe that these comments are sexist, while others think that they aren't.
Amazon
Announcers or not, many fans of the sport are happy to find out that Amazon Prime has finally begun streaming "Thursday Night Football" (TNF). Many people love the convenience of Amazon Prime and are members anyways. Luckily, getting a streaming service with the fast shipping put the deal over the top. However, when Amazon released their announcer lineup, and fans had mixed reactions. Some thought it was a great idea for Amazon to give these women spots, while others thought it would ruin the stream.
The Announcers
The women announcers are going to be Hannah Storm and Andrea Kremer. Both who are very qualified and educated in the sport. Hannah Storm has worked for CNN Sports Tonight as the first female host and also announced for The Early Show and ESPN/ABC. Overall, she knows what she's talking about. Andrea Kremer has also had a sport-filled career, working at sports centers for ESPN, NBC, HBO, and NFL magazine.
The pair called their first game on Sep. 27, and they will call a total of 11 TNF games. Many think that women could never understand football, while others believe that women work just as hard as male announcers and they deserve just as much credit. Whatever you decide to believe, just remember that a game is still enjoyable whether or not the hosts cater to your views.