The Nine Worst Musical Artists of 2018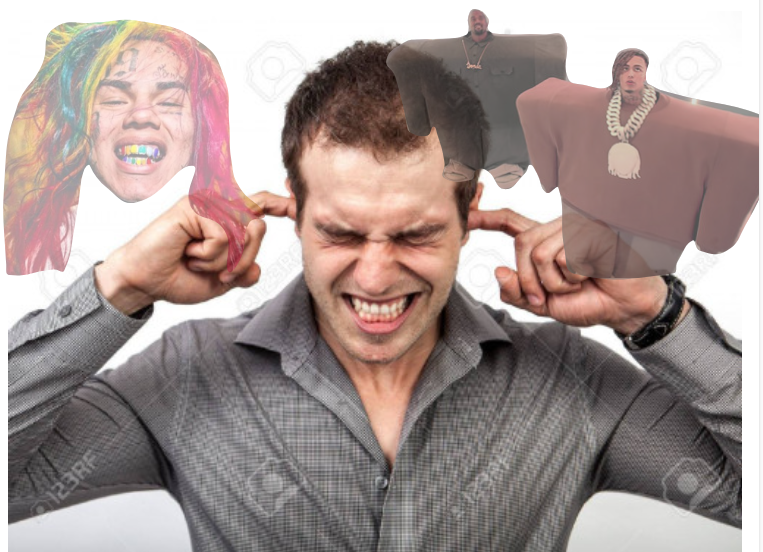 The music of 2018 was mostly dismal, with a few bright spots being the triumphant returns of Gorillaz and Janelle Monae. But the newcomers this year were just… disappointing. Today I'll be looking at the worst musical artists who were popular this year.
9. AJR
Want to hear the most generic commercial rock ever? Listen to AJR's Bud Like You, which might just represent everything wrong with modern rock.
8. Justin Timberlake
Oh, how the mighty have fallen. After his mediocre halftime show, Timberlake released a new album, Man of the Woods, which tried and failed to be a back to the woods record, with guitars and rootsy lyrics. But the confusing mix of this style with dance beats and inane lyrics (one of the song's chorus is literally "OOOOOOOOOOOOHHHH SOS!") failed miserably. The lead single was "Filthy" an offbeat and messy dub-step-lite song that is actually painful to listen to.
7. Imagine Dragons
I remember when these guys were good. "Radioactive" was a fascinating, apocalyptic song, and "It's Time" was a catchy, hopeful slice of pop rock. But they steadily grew more and more bland and generic as the years went by. And by 2018, they have become nothing but purveyors of boring, """""epic"""""" anthems with lots of AAAAAAAAAAAAAAAAAAAHHHHHHHHHHHHHing like the unbelievably generic "Believer" and the annoying "Thunder". But this year came the release of a brand new album, Origins, which has terrible flirtations with Vaporwave, Drum n Bass,  and Dubstep. Just listen to the worst song from the album, the misguided "Digital"
6. Halsey
Halsey claims to be alternative. She is not. Her boring, white bread voice and insufferable lyrics just come off like that girl in your class who wears cryptic t-shirts, has blue hair and writes free verse poetry.
5. Post Malone
I don't hate this guy as much as other people do. And recently, he's been improving. His beats have a lot more pep, and his melodies have improved greatly. But that doesn't mean he's good. Far from it. Better Now was a boring and repetitive song where Posts warbling was even more grating, and Jackie Chan was a catchy and summery pop song with some really stupid lyrics. This guy would be better if he experimented more, as he does have potential. But in the meantime, he ain't cutting it.
4. Fall Out Boy
I see why some people like this group. They have some decent rock songs, but in 2018 they took a turn for the worst, producing an EDM-inspired album that made the group lose all of their previous rock edge. Just listen to the squeaky and unappealing chorus of the godawful "Young and Menace", which could double as a torture device of needed. The songs melody flits all over the place, barely adheres to a rhythm and is overall just painful to listen to.
3. Bhad Bhabie
Bhad Bhabie is the Stage name of Danielle Bregoli, aka the "Cash me outside how bout dat" girl who was a popular meme a few years ago. And now she makes music, and, no surprises here, it's awful. Her whiny voice and trash lyrics just hammer in the point that Bregoli is a spoiled and talentless girl who doesn't deserve her time in the spotlight.
2. Lil' Pump
Lil' Pump has made a living out of formulaic, mumbly trap songs with spare atmospheres and repetitive lyrics. His most famous verse is the ever popular "Gucci Gang" a song so insufferable that it's actually embarrassing. And he has gotten no better in this dismal year of 2018, spouting more of his terrible verses, much to the public's love.
1. 6ix9ine
Not only is this rainbow-haired twat a terrible rapper, but he's also a horrible person, evidenced by his actions outside of the music industry, which… well, I can't really write that here. His voice is irritating and goes into full-on scream mode most of the time. And his lyrics are incredibly misogynistic and unclever, which is not helped by his minimal and monotonous beats. He basically seems like a misguided teen with stupid hair and tattoo's trying to be cool by spitting awful verses.
Here's hoping these artists will never return for next year.
About the Contributor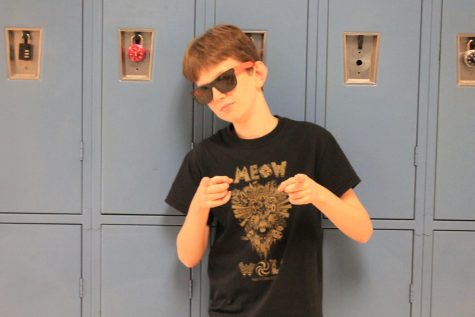 Oliver Barnfield, Cool Guy/Entertainment Editor
Oliver is a Canyon Echoes veteran who currently works as Entertainment Editor, and he also directs and stars in The Opinionist, Canyon Echoes 1st video...