Huawei Joins The Foldable Phone Race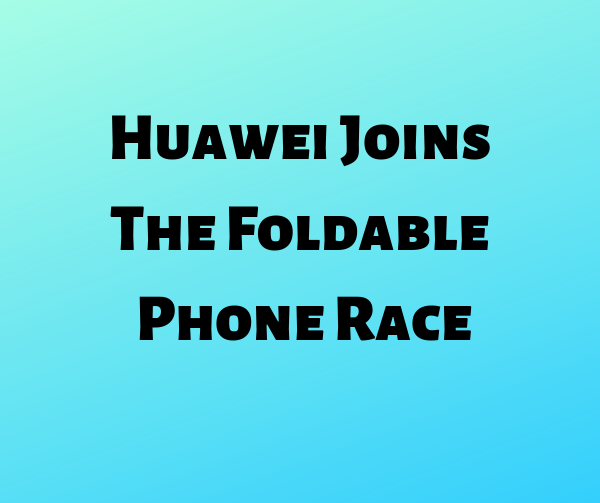 Hang on for a minute...we're trying to find some more stories you might like.
Samsung's Galaxy Fold announcement came out on February 20, 2019. It's been just barely over a week, and we already have a competitor whose phone is thinner, has a bigger screen and folds flatter. Say hello to the Huawei Mate X.
The Chinese maker revealed the Mate X on the eve of the Mobile World Congress, which the world's largest exhibition for the mobile industry, gathered in Barcelona. The Huawei Mate X was revealed on February 25, 2019. The Samsung Galaxy Fold was revealed during the Galaxy Unpacked show on February 20, 2019.
The Mate X is set to compete with the recently released Galaxy Fold, which is priced around $1,980. The cheapest version of the Mate X is $2,600 including taxes. Obviously, the smartest choice if one was to buy one of these, is to buy the Samsung Galaxy Fold. But with the Mate X, I think that might not be the right choice.
The comparisons don't stop here.
The Samsung Galaxy Fold's reveal went too fast. One blink and you'd miss it all. During the 15 minute presentation, you could only see the phone for two minutes. During the presentation, they mentioned the phone does fold out to be 7.3 inches when it is opened out completely. Once folded it is about 4.6 inches diagonally. On the other hand, it has three different camera's.
When the Mate X was revealed they pointed out that the screen itself when it is open it folds out to be 8 inches. When it is folded the screen folds out to be 6.6 inches. When folded the phone is 11 millimeters thick, much thinner than the Galaxy Fold which is at 17 millimeters. Huawei made sure that their phone is 5G, while Samsung offers a phone in 4G and 5G.
While the Samsung Galaxy Event happened in San Francisco, the Mate X reveal in Barcelona had fans standing in line to take a look at the new phone. Fans that couldn't get in stood out watching on a big screen, cheering and applauding at certain times. Even though they couldn't touch the phone, they still stood there just to take a quick glance at the phone. As we can see the Mate X clearly shows that Huawei is a technology innovation leader.
Okay, let's be real. Two years ago, we thought a phone at $1,000 was ridiculous. Now with the Samsung Galaxy Fold at $1,980 and Mate X at $2,600, who knows what the price of a phone in the next two years will be?
About the Writer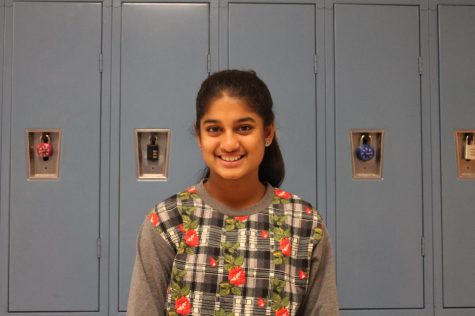 Janani Sivakumar, Reporter
Janani is a new student at Canyon Vista. She moved from California and loved living there. She loves playing sports. She plays volleyball and tennis. Janani...