Anticipating Powder Puff 2019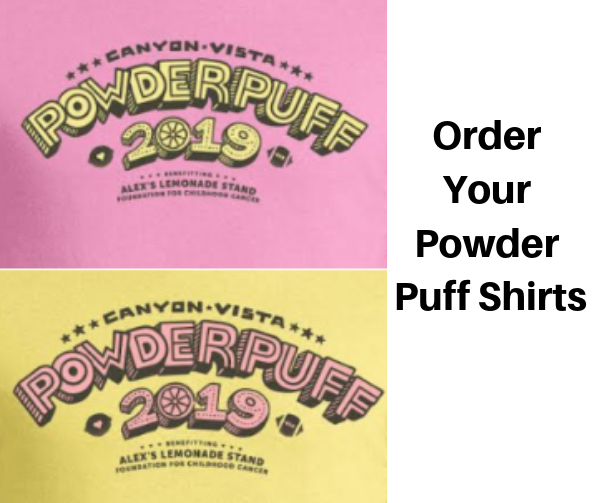 It's getting to the time of year where students gather together to make the Powder Puff! Last year was a blast, so it will be really fun to see how this one goes. The game is brought to you by NJHS. They have been working hard to design T-shirts, make posters, and organized the game.
The basic premise of Powder Puff is a "flipped" football game. Boys will act as Cheerleaders, and girls will play in the game. You may have seen the sign-up around classrooms and people talking about it around the halls. This year, the two teams are pink and Yellow. The Game will take place on April 12, and there will be concessions for the game. For example, there will be a lemonade stand at the game, in which profits will go to charity.
The game will take place at 5 PM, so it will be accessible to almost every kid. It will be fun and provide funding to the school and charity. 8th Graders, can not only play, but they can also
T-Shirts are $15, and you can choose yellow or pink, to support either team. Admission is $5, unless you have a T-Shirt, then you can get in without paying admission.
Last year, the teams were Black and Pink, and they wore all kinds of different face paint, and painted handprints on their legs and arms. They played flag football, and the whole experience was fun to watch. The game wasn't too serious, and everyone enjoyed themselves. At the game, you can buy snacks and lemonade, and watch a fun game with girl players and boy cheerleaders with your friends.
So if you are interested in having a good time by watching an eventful game with snacks and friends, I would highly recommend coming to the game and supporting charity in the process!
Photos from Powder Puff Painting