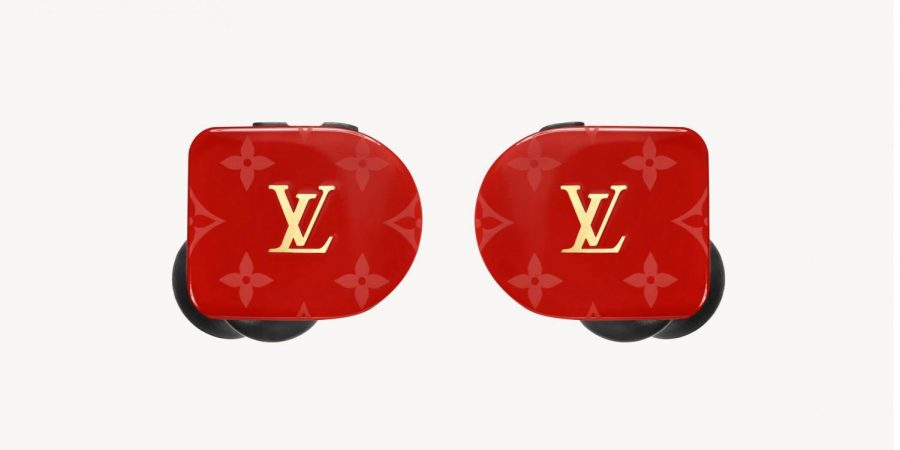 courtesy of Harper's Bazaar
Who?
I have already shared my opinion on Airpods imagine my horror when I found out LOUIS VUITTON PODS was a thing. When I was scrolling through the comments someone commented: "What about Louis Vuitton pods?" I thought they were just joking. I googled it one day and found that they had jumped on the wireless headphone craze. For some context, Louis Vuitton is a fashion house. Known for its high-end bags, clothes, shoes, luggage, and accessories. ( I found an article to help explain more).
What?
The Headphones cost $995 — that is enough to buy six pairs of Airpods. Even though they have their branding on the headphones. The design is the MW07 headphones from a company named Master & Dynamic. The retail price on the MW07 is 299$. So you are paying 700$ for the LV logo. Because they are in your ears phone calls are a little fuzzy. Each earbud is 9 grams for some comparison one Airpod is 4 grams. The entire Louis Vuitton case and headphones are 100 grams. That is about the equivalent to a bar of soap. The headphones can last for 3.5 hours of constant listing for comparison Airpods can last for 5 hours of constant listening.
Why?
This is how Louis Vuitton describes the headphones: "These new portable companions remain faithful to Louis Vuitton's timeless values of craftsmanship, to its spirit of travel and outstanding creativity. The Louis Vuitton Horizon earphones are inspired by the House's visual universe and come in four colorway: black, white and red Monogram or yellow and blue LV stripes. The Monogram design, contrasting matt and glossy surfaces, dynamic bright colors and refined metallic LV lettering all represent iconic Louis Vuitton signatures." That is a lengthy description it doesn't talk about the features of the headphones or the design.
Conclusion
These headphones seem like a bad buy. If you are a fan of Louis Vuitton and you have money to blow on objects that could be bought for cheaper. Then go ahead.