Music Culture: What are we listening to?
In a poll of about 76 people in CVMS, we asked students what music they enjoy listening to and the artists they love. Out of all the music genres, the top four were pop music, rap, country, and rock. Pop took the lead at 30.3%, which isn't surprising. " In my opinion pop music is overplayed, I think because people like certain artists they get hooked on their music," Jaden Steen (8) says, a student who took the survey. Not only did pop music get the most votes, but rap music was popular as well, with the second-highest percentage, 11.8%. The exciting part is what tied with rap music was country music. 
It is interesting though that students listen to country music when so many people find it weird that a young person could enjoy it. When we talked to some students, they said that country music is different from pop-country. Some country music has trended on pop music's lists, and one reason is that the beat and catchy words attract listeners. When we asked students about their favorite artists, we got a range of answers from Ariana Grande to Billie Eilish to Queen. Rap artists such as Cardi B and Post Malone were some of the most mentioned. Old bands like the Beatles and Nirvana are some oldies, but students still listen to their music.
Some of our students picked all of the above because they enjoy exposing themselves to new genres of music almost every day. There were a couple of people, like 2%, that wrote Billie Eilish music as its genre because people argue that her music redefines the music community and isn't like anything else they'd ever heard. Gaining a lot of popularity with students, she performed at ACL for some of her biggest fans.
Another genre of music is musicals. A debated style because you either hate it, you are OK with it, or it's all you listen too. Popular musicals are Hamilton, Dear Evan Hansen, and Mean Girls. Whether you listen to music on the radio or your phone, music has shifted and changed but stayed the same. It has been a big part of our culture and is very healthy for your brain. So expose yourself to something that maybe you otherwise wouldn't have listened to.
Leave a Comment
About the Contributor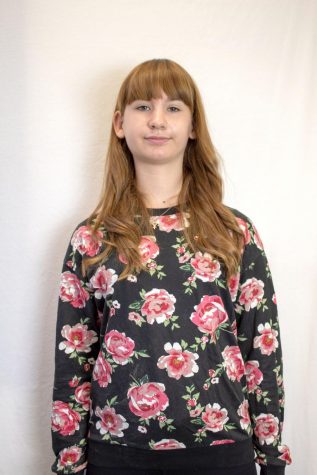 Hadley Norris, Reporter
Hadley loves to do ballet. She also loves writing and hopes to become a journalist when she is older. Her hobbies include baking with her amazing friends,...