Christmas Around the World
We all know about Santa Claus and Ho, ho, ho, but what about Krampus and his snarling whip or Befana the old hag. How much do you know about Christmas? Here's a top 5 list about Christmas characters around the world.
#1. Krampus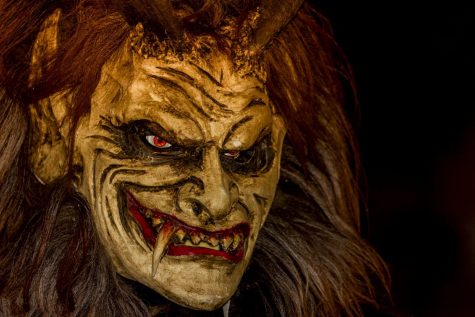 Krampus is a devil-like creature that appears in central European folklore. The animal can be described as an anthropomorphic beast that's half-goat and half-demon. He's said to enter people's houses with Saint Nicholas on Dec. 5.
After they enter, Krampus will punish naughty children while St. Nicholas rewards good children with small treats. Krampus will beat the bad children with his whip, or take naughty kids in his sack to do as he sees fit, or he may leave the children's guardians a bale of birch twigs to do as they see fit.
#2. Ded Moroz (Father Frost)
Ded Moroz (a.k.a Father Frost) is a character mainly known in Russian culture. The tradition of Father frost has also spread throughout other East Slavic countries like Armenia, Bulgaria, and Poland.
Ded Moroz is a character with many physical similarities with Santa Clause. He has a long white beard, wears a big, blue fur coat, and a round fur hat. Also similar to Santa, Father frost rides a troika ( a traditional Russian sleigh pulled by horses) and delivers presents to good children on New Year's Eve.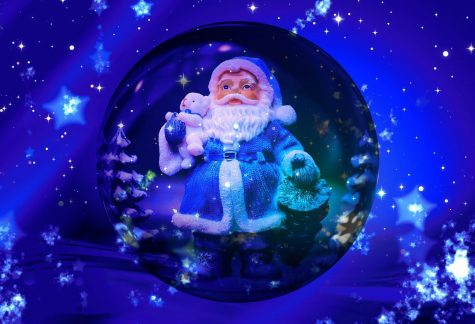 Father Frost is usually depicted bringing children presents (often in person) with his Grandaughter, Snegurochka( aka The Snow Maiden). She helps her grandfather during New Year's parties for children.
#3. Tio de Nadal
Tio de Nadal (or Caga Tio) is a Christmas figure celebrated in Catalonia and some regions in Aragon. He is a hollow log that has a face painted on its higher-end that stands on 2 or 4 wooden legs. Tio de Nadal can be translated from Catalan to "Christmas Log" in English.
The hollow log is given a little bit to "eat" every night, starting from December 6 till Christmas or Christmas Eve. Children have to take care of the wood and cover him with a blanket to keep it warm. On Christmas day (or Eve), children leave the room where Tio de Nadal is (so parents can secretly hide presents), then come back and hit him with a stick while singing several songs to it. After that's done, they reach under the blanket to receive the small gifts left under the rug.
#4.Befana
Befana is an old witch that delivers gifts to the children of Italy on Jan. 5. Even though Befana is not traditionally celebrated at Christmas time, she still has many similarities to Santa. She's described as wearing a black shawl and tattered shoes covered in soot from entering the chimney.
In popular Italian folklore, Befana visits the children throughout Italy on the eve of the feast of the E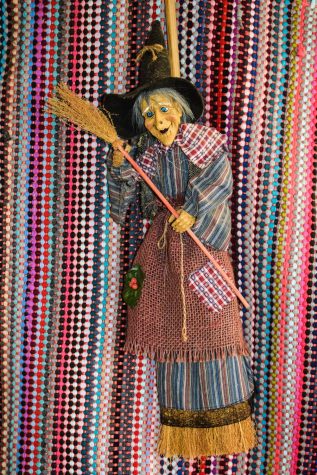 piphany. She rides her broomstick in the night with a bag or hamper full of candy and presents and is sometimes referred to as "the Christmas Witch." If the children are right, she will fill their socks with her gifts. If they've been naughty, they'll get a lump of coal or a piece of dark candy. People leave out a small glass of wine and a bit of food out on a plate for her. Though there are many stories and legends about Befana's origins, there isn't any particular idea about how she came to be the "Christmas witch."
#5. Belsnickel
Belsnickel is another companion of Saint Nicholas's who appears in southwestern German culture. Belsnikel wears tattered and dirtied clothes and carries both a switch and treats for good children. Unlike most of Saint Nicholas's companions, Belsnikel travels to the family's homes alone. Some may know this character played by Dwight in the comedy tv series The Office in the episode "Dwight Christmas." When Belsnickel comes to homes, he may rap his whip against the windows or doors of homes to create a sense of fear in the hearts of children. He may ask questions or for children to sing a particular song. If you do good, he may throw candy upon the ground, but kids who are too quick to pick it up will suffer the wrath of the switch.
Christmas can be celebrated in many ways all around the world. Though everyone's  Christmas may be celebrated differently, there's always one common theme. It's about celebrating with the ones you love. Merry Christmas and happy holidays from Canyon Echoes!
About the Writer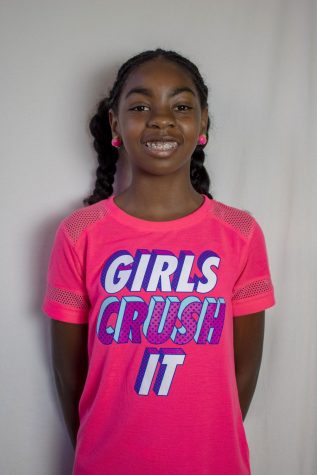 Harmony House, Reporter
Harmony is a 12-year old who loves watching 80s & 90s movies. She is very resourceful, likes to think outside the box, and puts in her best efforts...