The Coronavirus Pandemic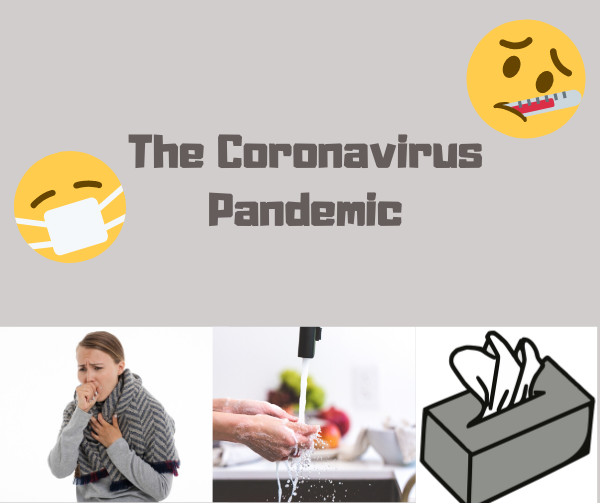 Updated 4/3
On January 7, 2020, health authorities in China confirmed the first cases of novel coronavirus. It started in Wuhan, China, but has been spreading quickly. According to worldometer, worldwide, about 789,925 active cases have been confirmed, but there are also about 282,956 closed cases.
What is Coronavirus?
According to the World Health Organization, novel coronavirus, also known as COVID-19, is a strain of the coronavirus family, and can be transmitted between animals and people. Symptoms can include fever, cough, breathing difficulties, and other respiratory symptoms. Many people who are infected don't show symptoms immediately, so they can go for weeks and even months without knowing they are infected. The people who are most at risk are babies, young toddlers, the elderly, and the immunocompromised, as well as people with existing respiratory problems.
Effects on Austin
While hearing about the virus all over the world, you may be wondering how this relates to you.
South by Southwest
Due to concerns about coronavirus spreading into Austin, South by South West (SXSW) has been cancelled this year. People from all over the world come to this event, and the City of Austin doesn't want to risk the health of it's citizens and everyone who comes. This is the first time in 34 years that SXSW has been cancelled. SXSW is trying to reschedule the event for a safer time. The City of Austin cancelled the event to avoid person to person spread, and SXSW is respecting they City of Austin's decision.
Empty Shelves
In other cities, people have been quarantined, and Austin citizens have been trying to prepare in case this comes to us. They have been stocking up on things such as toilet paper, rubbing alcohol, and disinfecting wipes to try to and keep their homes clean and coronavirus free. They are also buying non perishable items such as rice and canned goods in case we do have to stay inside. You may find yourself in front of an empty shelf at HEB or Costco, wondering if you're going to have to get your toilet paper or hand sanitizer on Amazon. Because people are panicking and hoarding items, you might be adding to the madness when you have to buy items such as the ones mentioned earlier before they all run out. Stores have placed limits on certain items, like hand sanitizer and toilet paper. HEB is encouraging everyone to use Curbside Pickup for contactless delivery by offering free pickup.
Round Rock ISD
Schools around the US have been closing as a precaution to coronavirus. Schools in nearby districts such as Austin ISD have closed their schools today [March 13th] to ensure health and safety. There have been 50+ cases reported in Travis county, leading Round Rock ISD to close schools until April 13th. Also, the City of Austin and Travis county have issued a shelter in place order that ends on April 10th. Round Rock ISD is providing curbside meals to those who need it at select schools. They are also working on a solution for remote learning, but teachers have been told to not assign new lessons or assignments until April 3rd. For now, students are encouraged to check the Home Learning Hub for daily learning activities and enrichment. School is now closed until May 4, and at home learning starts April 6.
How To Stay Healthy
You've probably heard the lecture before: Wash your hands, cough into your arm, etc. It may not seem that important, but it actually is, especially now.
Washing your hands 
It is good to wash your hands before and after you eat, after you go to the bathroom, and even after being outside. According to Harvard Health, in one study, after just washing their hands for thirty seconds thoroughly, bacteria on several people's hands dropped by 58%. Washing your hands thoroughly includes rinsing, lathering soap all over your hands, rinsing again, and thoroughly drying them. You can wash your hands for about thirty seconds, which is about the time it takes to sing Happy Birthday twice. This gives you an idea for how long to wash your hands.
Cough/sneeze into your elbow
The Centers for Disease Control and Prevention (CDC) advises that if you have a tissue handy, cough or sneeze into it, then throw it away. But since we do not always have tissues nearby, they say that they next best thing would be to cough or sneeze into your elbow or upper sleeve. Then you should wash your hands thoroughly or use hand sanitizer afterwards.
Social Distancing
One thing we can all do to prevent the spread of COVID-19 is distance ourselves from others. This is why school is closed through April 3. The idea is that the less contact you have with others, the less likely you are to contract or spread the disease. This means a lot of activities with large groups such as sporting events, parties, and other gatherings are being cancelled. Staying home all day may sound boring, but you are actually doing a lot to keep the community and yourself healthy.
Both coughing/sneezing into your elbow and washing your hands helps prevent the spreading of germs, especially through high fives and handshakes.
Don't be alarmed by this new disease. It may seem scary, but you just have to take a few precautions. We will continue to update you on the situation.
As the situation develops, we will update this article with the latest information that impacts our community and school.
View Comments (1)
About the Contributors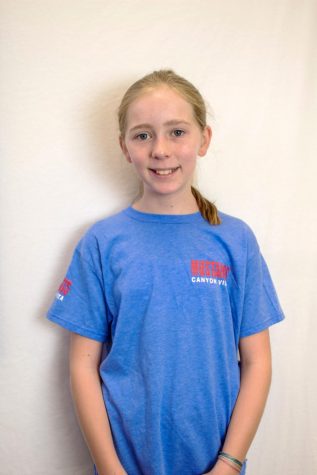 Hannah McDonough, Editor
Hannah McDonough is an eighth-grader here at Canyon Vista. This is her second year in newsmedia and last year, she received a silver medal in UIL for her...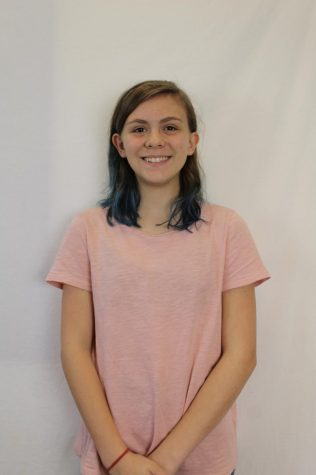 June Jung, Reporter
June is an 8th grader who loves to write about the interesting aspects of our world. She enjoys traveling to different countries, to learn about their...