Animal Shelters Affected By COVID 19
Coronavirus has become a familiar term to us all, and we all know the toll it has taken on people around the world, but what about its affect on our furry friends?
With everyone in quarantine, there's hardly anyone to adopt the animals, and that means several things. For one, the shelters aren't getting money from adoptions to keep their shelters up and running. Shelters are worried for the abandoned dogs and cats coming in and no one coming to adopt them. In addition, since no one is adopting, the kennels aren't getting cleared out so as new animals come in, shelters are running out of space. If no one adopts, shelters may have to turn away animals or euthanize them.
That is why fostering and adopting is important now more than ever. To avoid the spread of COVID 19 while still giving animals a home, shelters are finding different ways to hold adoptions. Some animal shelters have drive-up adoptions where you stay in your car the whole time and an employee will bring your pet and any other things you might to you. Other shelters let one person in at a time to adopt a pet. Shelters have been reaching out trying to get people to adopt or foster, and in some areas, the response was greater than they had hoped.
If you would like a pet but your family usually leads a busy life, now is the perfect time to foster an animal while you are at home all of the time. You can help keep the shelters running by fostering or adopting a pet, or by supporting them with a donations. A lot of animal shelters, such as Austin Pets Alive, host virtual meetings if you're interested in adopting so that you can find the pet that's right for you.
COVID 19 has affected us all, even the animals. We need to make sure that they stay safe and that they have happy homes, and we need to keep the shelters up and running so that they can continue to help and provide for animals.
About the Writer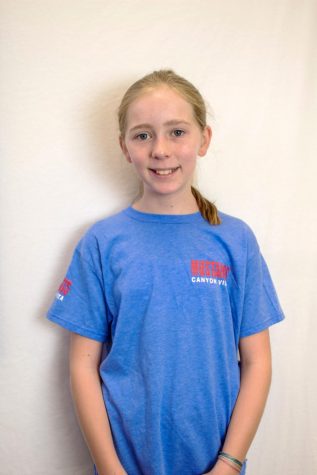 Hannah McDonough, Editor
Hannah McDonough is an eighth-grader here at Canyon Vista. This is her second year in newsmedia and last year, she received a silver medal in UIL for her...