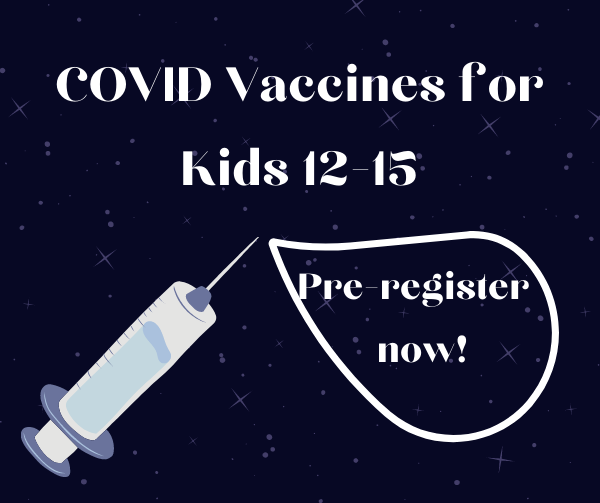 Recently, news sites began to stir with the possibility of making COVID-19 vaccines available for kids below the age of 16. Students began to look ahead to a future without isolation and distancing. A future that, as it seems, was not so far off. And, just a few days ago, the University of Texas's vaccine center at UT Health Austin opened pre-registrations. This means that, due to the impending approval of the vaccine, UT is now allowing parents to sign their children up to get the vaccine as soon as possible. This authorization is for the Pfizer two-dose vaccine, meaning two injections. Kids can make their appointments so that when the vaccine is authorized for emergency use, they can receive it.
The studies Pfizer has conducted shows that kids do not get any particularly notable side effects. Aside from the brief periods of aches, colds, and coughs that vaccinated adults experience, kids aged 12-15 seem to take the vaccine remarkably well. Kids' side effects are the same—if not lighter—than those that affect adults. And, with new strains of COVID-19 strongly affecting kids and leaving lasting bodily effects, it is more important that ever to vaccinate the majority of the population. Kids are often vectors for spreading illnesses, and vaccinating this key demographic is vital on the road to herd immunity. Additionally, many people view the return of their children to school as the marker for normalcy. Many schools are waiting for vaccinations before reopening.
As vaccine availability is opening up, people can once again hope for normal. As the 2020-2021 school year draws to a close, school districts can begin to consider potentially bringing all students back to in person learning. Extracurricular activities and social gatherings are starting to climb, and mask restrictions are beginning to loosen. Vaccinated adults are now permitted to be outside with other vaccinated adults without masks. With masks, social distancing does not need to be as strict. When kids get vaccinated, it's likely that these rules will then apply to vaccinated minors, as well. It's seeming more and more likely that there is an end to this pandemic after all.
Of course, as with anything, re-entrance into society cannot be rushed. There are not near enough adults vaccinated to begin to talk about herd immunity, and kids have yet to be vaccinated at all. But the prospect of people gradually getting vaccinated and being able to get together is an exciting thought. If anything, upcoming vaccinations should motivate everyone to remain dedicated to safety protocols.
You can sign up for UT's pre-registration for adults and kids ages 12-15 here. Fill it out with your parent and guardian.