The Story of Red Ribbon Week
    Every year from October 23rd through the 31st, the week before Halloween, schools celebrate red ribbon week; an event dedicated to stopping the spread of drug use in schools. To many students, it's just an exciting week where you get to dress up in fun clothes. For instance, crazy hats to "put a cap on drugs", or everyone's favorite, "scare the drugs away" and wear your scariest Halloween costume. What many students don't realize is the true significance of this celebratory week. The story of Red Ribbon Week.
"Kiki" Camarena
    February 1985, Special Agent Enrique Camarena, nicknamed "Kiki" Camarena, was heading to a lunch-in with his wife. Kiki had been in Mexico; near the border, for more than 4 years, hot on the trail of some drug lords dealing cocaine and marijuana across country lines. Kiki came extremely close to exposing the top leaders of the multibillion drug pipeline, making him a large target for drug traffickers. As Kiki was heading to his car, he was abducted by five men, and thrown into the back of a van. Kiki never saw his family again.
    Around one month later, Kiki's body was recovered, beaten and bruised. 
Kiki lives on in memory
    When Kiki Enrique Camarena died, he left behind his wife, Geneva Camarena, and their three children Enrique, Daniel, and Eric. While Geneva and her three sons were mourning the loss of a husband and a father, the nation mourned the loss of a hero.
    Even before becoming a Special Agent with the Drug Enforcement Administration in 1974, Kiki felt strongly about the drug problems in America. He and his family knew how dangerous the job was, but making a change was far more important to Kiki. Once Kiki said; "Even if I am only one person, I can make a difference," and that, he did.
National Red Ribbon Week
    To commemorate Kiki, and the huge sacrifice he made in the fight against drugs, Red Ribbon Week was started in Kiki's hometown of Calexico California, in 1985. With help from the National Family Partnership, Red Ribbon Week spread across California and later across the country, becoming a nationwide drug prevention awareness program. By participating in Red Ribbon Week, we make a promise to live drug-free and we honor the lives lost in the fight against drugs.
    This week, be sure to wear your red ribbons, and join in on the fun of Red Ribbon Week! Remember Kiki's story, and say no to drugs.
Leave a Comment
About the Contributor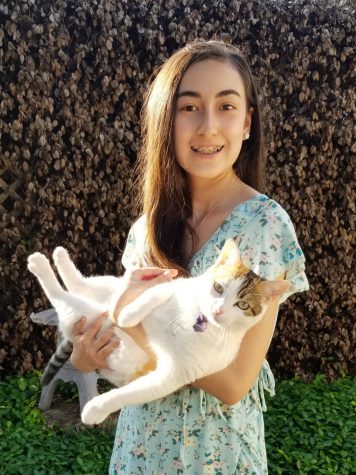 Arden Choi, Reporter
Hi, I'm Arden! I'm an 8th grader here at Canyon Vista Middle School. In my free time (when I'm not struggling to meet an assignment deadline), I'm usually...