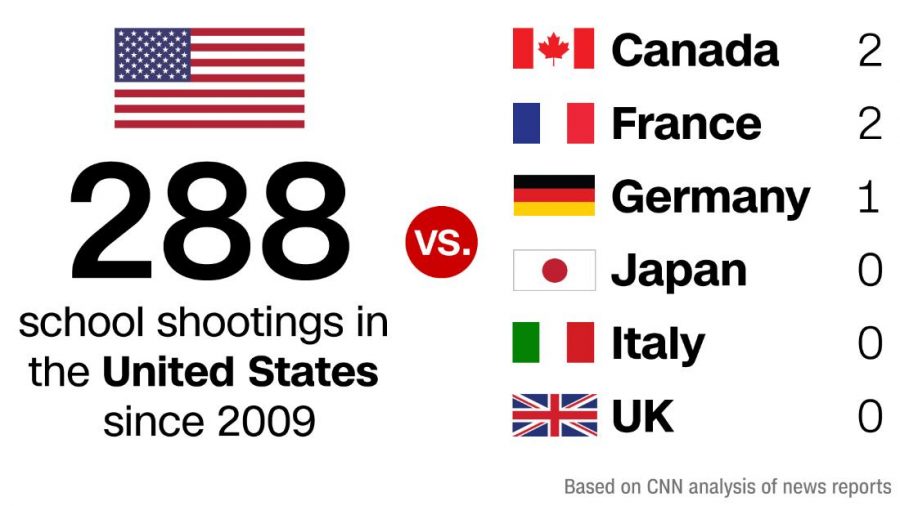 School Shootings have been on the rise recently, and they have had a major effect on all of us.  Here is a list of the worst tragedies.
Sandy Hook Elementary School
A 20-year-old man named Adam Lanza killed twenty-six people at Sandy Hook Elementary School before killing himself.  This was the most deadly school shooting from 2010-2020.
Marjory Stoneman Douglas High School 
Former student, Nikolas Cruz killed 17 students at Marjory Stoneman Douglas High School. The shooting provoked a national debate on gun control. Cruz pled guilty to all charges.
Columbine High School Massacre
This was one of the most famous school shootings.  The perpetrators were Eric Harris and Dylan Klebold. They killed 12 people. It was one of the most high-profile school shootings.
How School Shootings affect all of us.
School shootings traumatize survivors as well. School Shootings have long-lasting impacts on survivors. Students exposed to school shootings tend to do worse academically as well. An analysis conducted by econofact proves this.  Test scores at Sandy Hook Elementary school dropped sharply after the shooting. Math scores fell by ~30 percentile points!  School shootings also tend to result in chronic absenteeism(missing greater than 10% of school days). Survivors often suffer from PTSD, increased anxiety, increased nightmares, resistance to school, and depression. It is truly terrifying when school shootings occur. Action must be taken to stop school shootings.