Some Kind of Courage Book Summary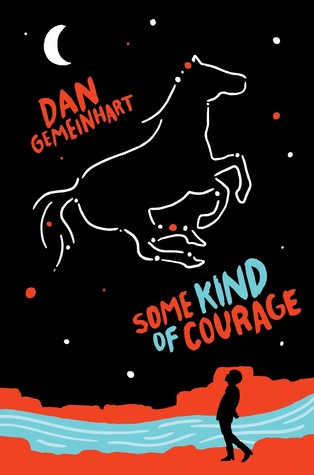 "Some Kind of Courage," by Dan Gemeinhart. Saddle up with the main character who has spunk to spare, Joseph Johnson, a boy from the Old West, and the only surviving member of his family.
Joseph, whose mother and little sister succumbed to typhoid fever, suffers further heartbreak when a wagon turns over on his father. Orphaned, the boy is left in the care of hard-drinking Mr. Grissom, whose heart is as black as coal. Grissom steals Joseph's treasured horse, "sweet Sarah," selling her off to an equally ornery character who comes through town. Sarah is Joseph's only connection to his past life, and he's determined to get her back.
So begins Joseph's quest, a series of adventures he takes with his sidekick, Cheng, a Chinese boy who happens into his life just as Sarah is taken away from him. The two undergo typical Western challenges, a scrape with a bear, near-drowning in a river, and other situations that demand courage and sensibility.
A twist at the end of this page-turner sets it aside from other novels for young readers, a surprise guaranteed to keep the suspense taut as Sarah's fate hangs in the balance.
Joseph's character is admirable as he weathers conflicts that would upend a boy less governed by his moral compass. As he weighs decisions, Joseph frequently hears his mom and dad's words in his head, sayings that direct him to do the right thing.
It's a nice touch and not the least bit heavy-handed. Also admirable is the friendship that develops between Joseph and Chang; though they don't share the same language, they come to understand one another, and can sense each other's losses.
"Some Kind of Courage" will appeal to readers ages 10 and older. A bit of language, and a couple of violent scenes with bad guys, make it less appropriate for younger readers, though the book is earmarked for students in third to seventh grade.
Leave a Comment
About the Contributor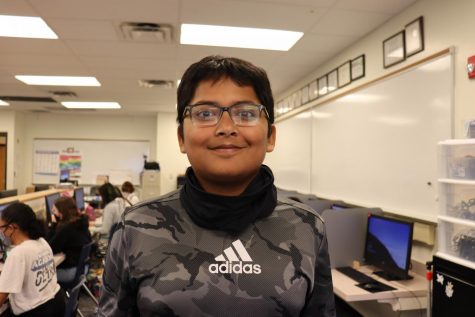 Arihant Ujjwal, Reporter
Hi I am Arihant, I am a 7th grader in canyon vista.