Lin-Manuel Miranda's Rise to Fame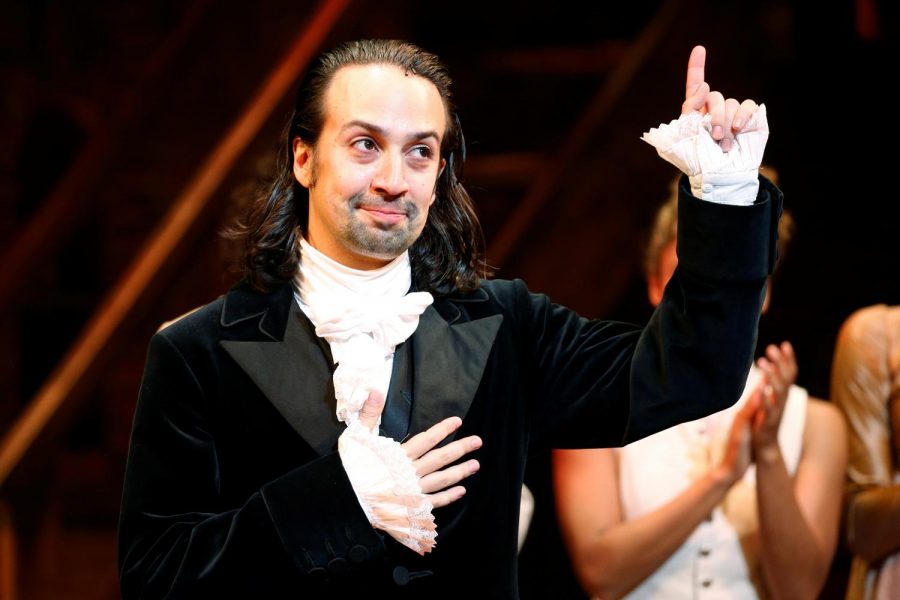 Lin-Manuel Miranda, creator of the hit Broadway musical "Hamilton" has come a long way from his humble beginnings. As a young adult living in Manhattan,   Lin-Manuel Miranda began his career as a youthful upstart as a English teacher when he began avidly putting pen to paper and creating upbeat lyrics for his later produced musical "In the Heights". When producers( those who would later help produce " In The Heights") began to show their interest in Miranda's writings, Miranda was torn between his work at the High School and fully emerging himself in the musical world. 
While on vacation, Miranda stumbled upon Ron Chernow's Award winning "Alexander Hamilton", A masterful forte about one of America's unsung  post-revolutionary heroes and immediately he was hooked. He began writing, something different, a new mixture of rap music and history and first tested his music in 2009 at the White House during the Obama administration. At first it was only him at first and it didn't seem like a serious thing. But then with support of many such as the Obamas themselves the music became a smashing Broadway musical– an inventive one of a kind spectacle.
Lin- Manuel Miranda's own father Luis A. Miranda. Jr. was a teen manager back in Puerto Rico and he remembered his own adventure when leaving the bare comfort of his job to venture New York bound while not speaking much English.  He said that even though he was temporarily unstable and in a new and strange place for a while it was transition he needed to make.  He wanted his son to do what he desired as he had done himself years before. His father had witnessed his many aspirations in showbiz– from his choral performances to his third grade video project in which Miranda is seen professionally reporting about a book and sitting dressed in a suit . Lin-Manuel was a fierce stance up on the stage, Luis had recalled.  He sees his son now, the creator of the critically acclaimed Broadway Blockbuster "Hamilton'' juggling his newfound success while fathering his two year old son.   
Lin – Manuel Miranda is not only a Tony and Grammy Award winner however, he is a strong, dedicated activist. Currently he is working tirelessly to raise money for his father's birth place after Puerto Rico's devastating tragedy, Hurricane Maria. Along with a star- studded cast of singers he created a song to aid those in need and the entirety of the song's profit will fully be donated to the cause of those devastated in the  wake of Puerto's massive hurricane. He has become an idol, an emblem of intelligence, wit and generosity. Earlier in the year, he donated and raised money for the "Immigrants We Get The Job Done Coalition" a collection of 12 organizations  that  benefit the needs  of immigrants, refugees, and asylees seeking help and shelter.
He also is also quite a inspirational sonnet writer, he strings words together in such a beautiful and heart-warming way. He famously uttered this glorious speech at the 2016 Tony Awards bringing aw and tears to the audience. " "My wife's the reason anything gets done / She nudges me towards promise by degrees / She is a perfect symphony of one / Our son is her most beautiful reprise / We chase the melodies that seem to find us / Until they're finished songs and start to play / When senseless acts of tragedy remind us / That nothing here is promised, not one day / This show is proof that history remembers / We lived through times when hate and fear seemed stronger / We rise and fall and light from dying embers, remembrances that hope and love last longer / And love is love is love is love is love is love is love is love cannot be killed or swept aside / I sing Vanessa's symphony, Eliza tells her story. Now fill the world with music, love and pride."
Lin-Manuel Miranda has risen up, created his own legacy–one of inimitable creation and positive impact. He has taken his circumstances and showed that they never have defined him.
Photo Credit: pbs
About the Writer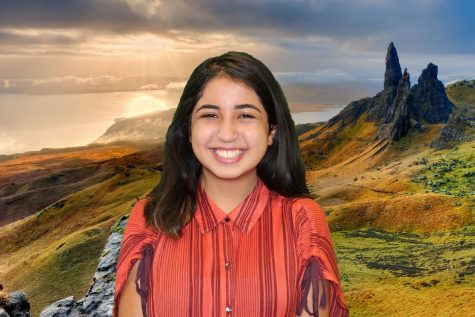 Keana Saberi, Reporter
Keana is a funny and sweet 8th grader. She absolutely adores Hamilton and has memorized every lines. She loves sushi and ramen soup and devours British...