A Little About the Holiday Play
Hang on for a minute...we're trying to find some more stories you might like.
The holiday play this year is a classic Christmas movie originally in black and white. Yep, you guessed it! Our holiday play is "It's a Wonderful Life." This play is about a man who faces a rough patch in his life and wishes he had never been born. His guardian angel comes down and helps him by showing him what life would be like without him.
In our version of the movie, Mrs. Crain flipped the the genders of some characters in order to have the strongest leads. For example, George (the main character) is now Georgia and is played by Cait L.(8) Rehearsals are going to start soon after a Midsummer Night's Dream performances.
Below is the cast list. Congrats to all who made it!
Georgia Bailey – Cait L.
Clarence Odbody – Alleyah F.
Mr. Gower – Ben Fo.
Young Georgia – Sasha B.
Harry Bailey – Luc B.
Mother Bailey – Alisha G.
Aunt Tilly – Hannah A.
Victor P. – James T.
Bert – Diego R.
Ernie – Ben Fa.
Uncle Billy – Aadhi
Matthew Hatch – Sean C.
Henry F. Potter – Aedan H.
Mr. Potter's assistant – Baker
Mrs. Hatch – Katherine G.
Samantha Wainwright – Isabelle
Mrs. Thompson – Charlotte Be.
Miss Andrews – Charlotte Bl.
Mr. Martini – Logan
Mrs. Martini – Cameron H.
Miss Carter – Ella D.
Newspaper Boy- Evan T
Petunia Bailey – Emma P.
Tammy Bailey – Aria
ZuZu Bailey – Elyse M
Janie Bailey – Tayte
Mr. Welsh – Beckham
Female swing – Magda R.
Directors – Tanisha K. and Lucas R.
Stage Managers – Ruby G. and Sophie C.
About the Writer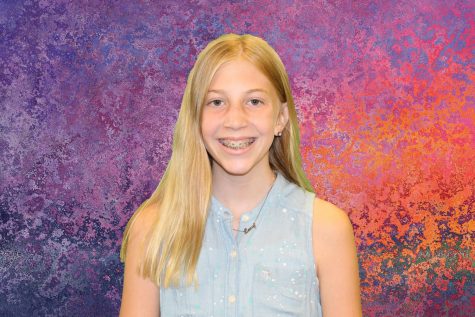 Lucy Wassmuth, Reporter
Lucy is an outgoing, funny, and caring seventh grader. She is a Broadway addict and professional procrastinator.  When she grows up she wants to be an...