Tennis Club Match
Canyon Vista maintains a great athletic program that includes sports such as football, volleyball, basketball, track, and soccer. There is another Canyon Vista sport that is just as important, yet not as well known: tennis.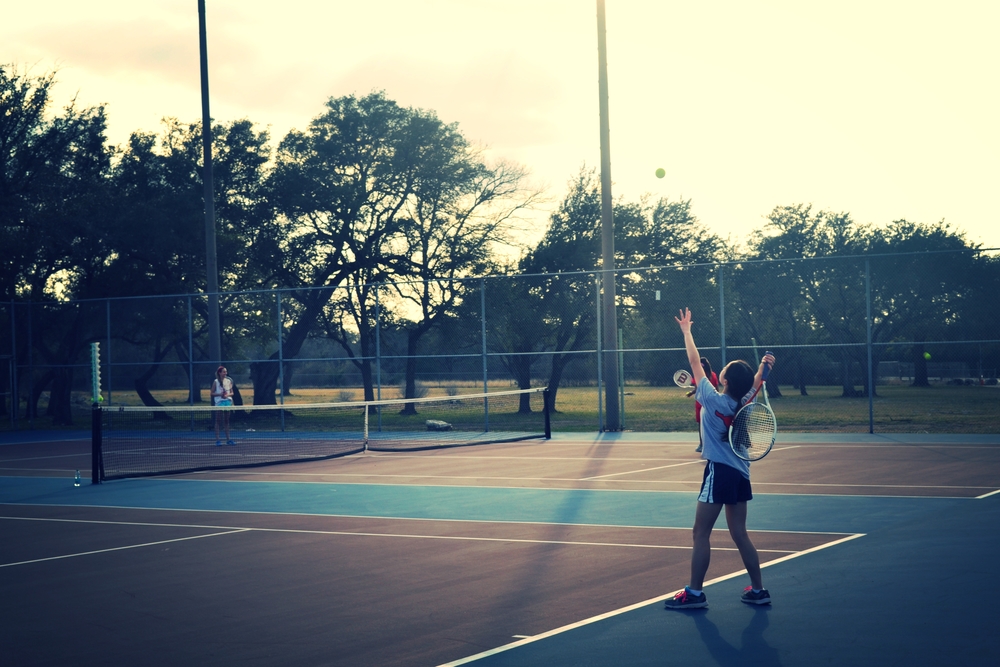 Even though tennis is just a club, most of the members treat it as a school sport. They attend practices as often as they can at Westwood High School. The practices are once or twice a week with players and even coaches on the Westwood tennis team available to help Canyon Vista students. Students practice drills and games to improve their stroke, which is the way they hit the ball. There are even matches against other schools. The match on Tuesday, February 18, was a complete success.
The game was against Tippit Middle School and it was definitely one to remember. All of the players were very excited and even made the long bus ride to Georgetown a fun time. Since there were so many tennis club members that showed up and only 16 could play at a time, there were plenty of others who cheered them on. There were eight matches going on at once and each and everyone of them was a different sight to see.
There was a range of levels that competed against the Tippit Titans. At first, when everyone got to the school, they were a little bit intimidated because Tippit includes tennis as a UIL sport. However, the Mustangs gained their confidence and fought back hard against the team. All the tennis club members played amazingly with their smashing serves and strong groundstroke. "The match was fun because I got to play other people and practice," 7th grader Pritika P. said.
The Mustangs always had a lead on the Titans and finally won with a final score of 16-6. Overall, the match was a blast and had all the players feeling accomplished and drenched with sweat. It was a great experience and a chance to play against highly skilled opponents.