"Wonder" Conference
"When given the choice between being right and being kind, choose kind." This is an extremely popular quote from the book "Wonder," a New York Times Bestseller, that has gained a lot of fame and attention in our district through the One Book, One Community Program. And when the author of "Wonder," R.J. Palacio, heard about this, she decided to pay us a visit!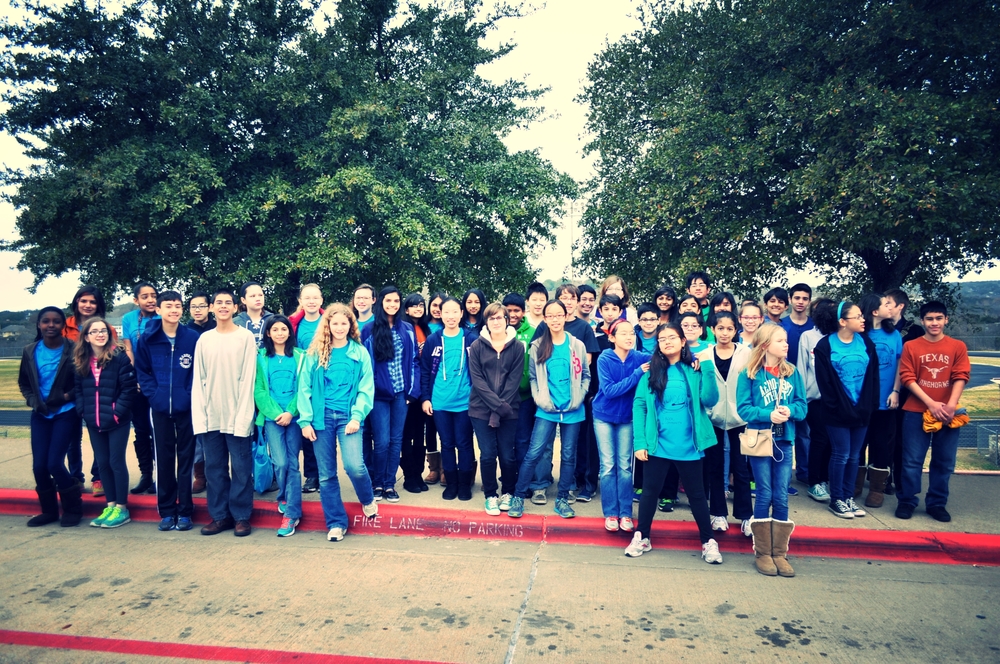 "Wonder" is a book about a boy with facial deformities struggling to fit in at his new school. It is a touching story of kindness and acceptance. After reading the book, 40 students from Canyon Vista were selected to go to the "Wonder" conference on February 10th at the newly built Round Rock Sports Center. There, bestselling author Raquel Jaramillo, more commonly known as R.J. Palacio, talked about her amazing book. It's the first book she has ever written."I decided to use Palacio as my pen name because this was my grandmother's last name," Palacio said. "She always believed that I would become a writer. Unfortunately, she passed away before this book was published, so I thought there was no better way to honor her than to use her name."
Palacio came up with the idea for the book at an ice cream shop, where she first saw a girl with facial deformities. She said bitterly, "I quickly grabbed my kids and rushed them out of there, afraid that they would scream, cry or cause a scene. When I got to the car, I instantly regretted my decision. As a parent, this could have been a great teaching moment for my kids, but I ruined it." The event was so memorable to her she even included it in the book!
When asked who her favorite character in the book is, Palacio sighed and said she just can't choose. "I love Summer's kindness, Via's strength, and Jack's humor. I can't pick who I love the best." But Palacio did state that the character she is most similar to is Auggie's mom. "Being a parent, I began to see myself in her, even though it took me a long time to realize it."
Palacio lives in New York with her husband and two sons. As she was previously working as an illustrator and juggling life at home, she had very little spare time to write the book. "I used to come home, make dinner, take care of my kids, take a nap, and wake up at midnight to just write, write, and write." And sure enough, all that writing paid off.
Palacio believes that the most important lesson kids can learn from "Wonder" is that even their smallest actions are noticed. "An act of unkindness will stick with a person for a long time," Palacio remarked. "But then again, so will an act of kindness."