Meet Emilie Deveze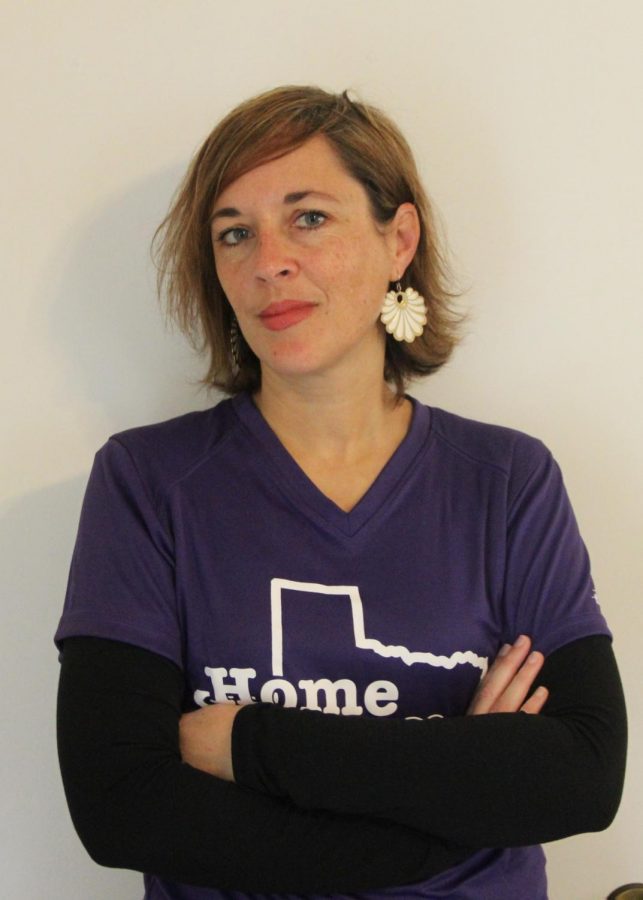 Ever since she was little, Emilie Deveze has always loved to go to school. Nineteen years after finishing college in Bordeaux on the West coast of France; and exerted different jobs – Video Editor, Publishing House assistant, and baker – since last August she is back to school; as a teacher!       
Hired at Purple Sage Elementary (Roundrock ISD) she teaches French to 135 students from kindergarten through fifth grade. She is part of an innovative program giving a chance to students to be exposed to a foreign language and culture every day for thirty minutes. Her mission is also to make her students discover how it is to be a student in France, for example, they call her "maîtresse" like children of their age do in there.
Since it is an all-new program there is no pedagogical material adapted to this daily format of the enrichment program, she has the freedom (and obligation!) to use all media she wants. Having worked in video production and being a fan of cinema she really likes to show award-winning short films that are not especially shown in the United States.
Also in her class have been shown dances (from ballet to hip-hop), music has been heard (rap, pop, and traditional songs), and magical shows to stimulate and give the Riders of Purple Sage different experiences of learning.
"When I use a short film I take advantage of each image to teach numbers, colors, and adjectives… I mean everything. Every detail counts and is used to build their French knowledge so each word makes sense to be learned."
If there was the necessary needed to cook with her classes, Emilie Deveze would definitely jump right into it and teach through recipes. "It's not like if I were a real chef, but I would really like my students to know that Ratatouille is a delicious meal before an animation movie! " she said laughing.
She adds more seriously that cooking would really ideal for many reasons first it is an important part of the French culture and also because for teaching purpose. "We do know that physical and sensitive experiences are very efficient in the learning process".
To prepare her six daily classes Emilie Deveze spends hours to research resources and uses her imagination to create tailored content. Speaking of imagination it is a skill that she encourages her students to use. Having a lot of Spanish speaking students – a language that shares the same Latin roots as French – she asks of them to try to connect this language to their own to find similarities.
Emilie Deveze also said she has read that "If a student uses his own skills to try to learn a new language in the end he will own the language by his own means". Varying the type of activities is also a way to give a chance to each student (even the ones with reading, speech, or writing difficulties) to be part class without having the feeling to be put aside.
"To be honest French is very difficult language to learn but I want to be as much include as I can." She has a great relationship with her students "They are very motivated and interested plus they teach me as much as I teach them."
"They are curious and hungry for learning, motivated and funny."Sharing her culture and ways of living are things that she is glad to be able to give but more than anything "I would like my students to be able to discover new horizons". She wants them to be able to think that there is more to the world than what they have seen. She makes them dream.The hardest thing in this job for Emilie Deveze is a certain cultural differences "[…] sometimes I want to explain them something and I forget that they are American and that they do not have the background knowledge to understand my joke or comment. For example when I say that driving ten hours to go somewhere is an eternity (in France) I forget that some of my students drive more than that just to visit family. Because France is as big as the state of Texas.
"I need to admit I didn't know anything about American rules at school especially with the little ones "like number 2" or "one two three eyes on me". But I have a very supportive team of teachers at school "[…]always ready to help which I have appreciated a lot".
Emilie Deveze would like to continue her teaching career. She told us that she would also like to keep in touch with her students and that if she ever goes back to France that they will visit her. She is very proud to be a teacher; "I want to say that it is a very noble job to teach. Knowledge is nothing if not shared".
About the Writer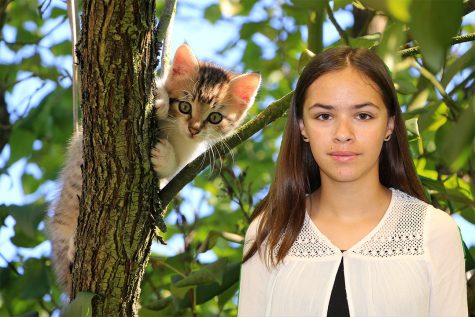 Margaux Deveze, Reporter
Margaux is a nice person who loves animals. She moved from France in 2015 to United States. She has spent her 6th and half of 7th grade in the ESL classes...