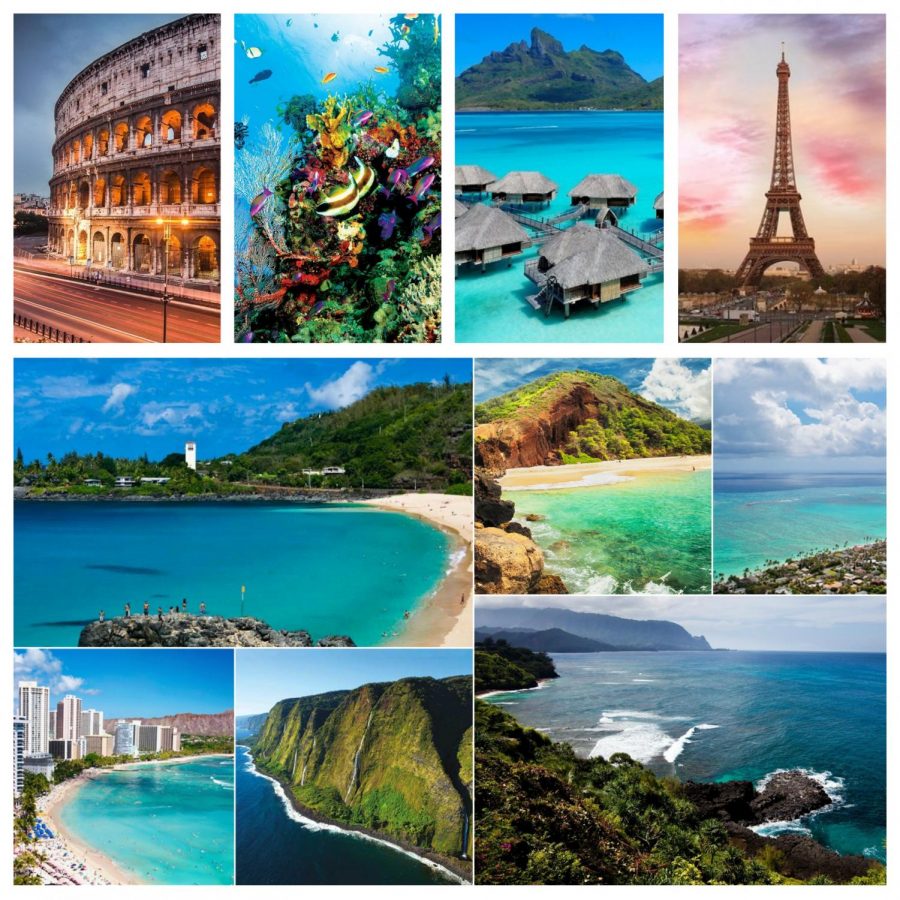 1. The Great Barrier Reef, Australia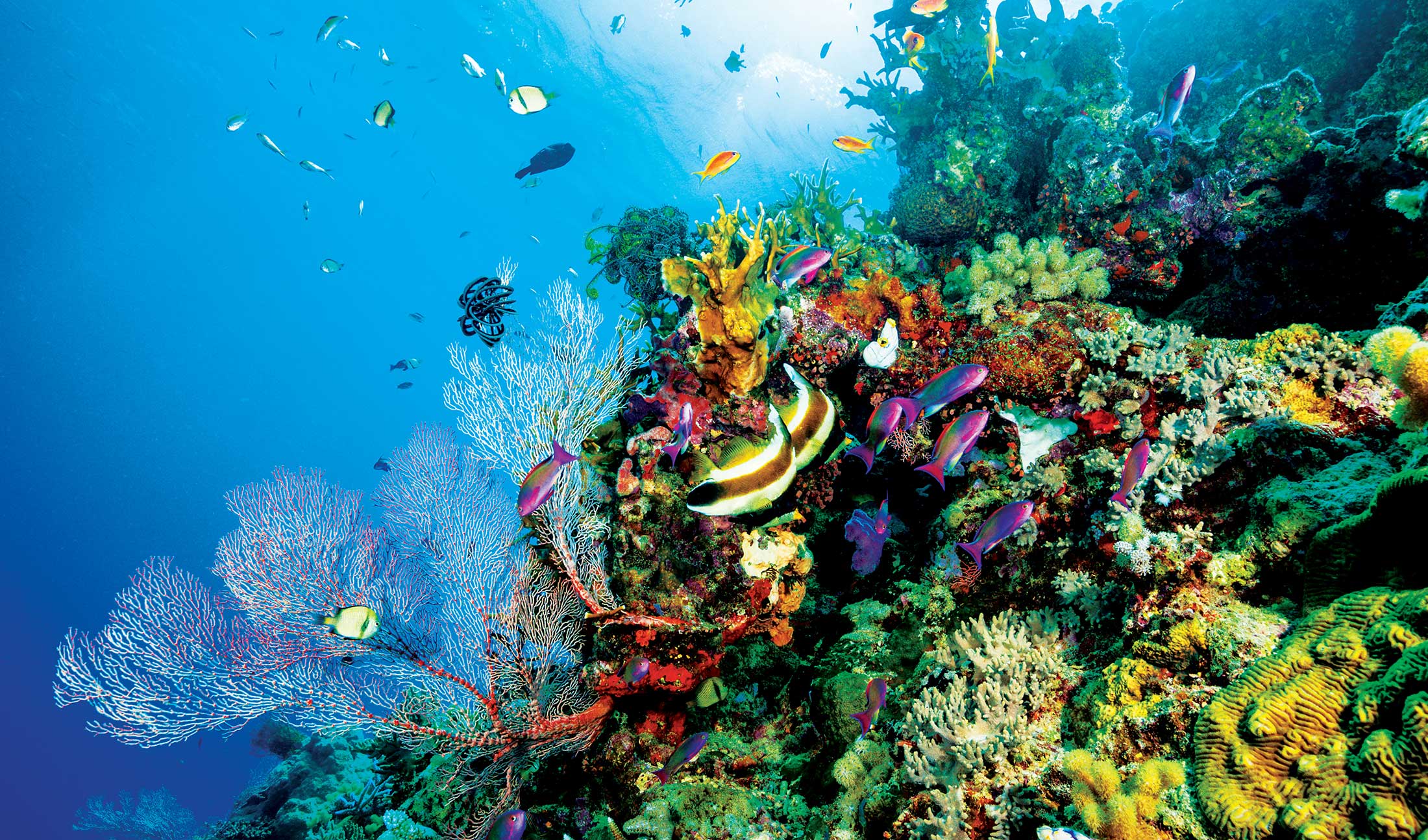 One of the world's most popular destinations, Australia boasts reefs teeming with life, kangaroos, koalas, and more! You'll be amazed by the vibrant fish and coral there that call the reef there home. However, due to global warming and such things as coral bleaching, you should better start planning your trip- the reef won't last forever.

2. Bora Bora, French Polynesia

Although resorts here can be pretty expensive, this extinct volcanic island has crystal clear waters perfect for a swim. If you have the money, you could book one of the island's famous over water bungalows. Extinct Volcanoes and lagoons only make up part of the attractions- but you'd better save up money if you would like to visit!

3. Paris, France

With its quaint cafés and beautiful gardens, Paris is definitely a place worth visiting. However, there are some downsides like limited space. Most hotels that you can find are very small compared with huge American hotels. In fact, when I visited Paris, our hotel room was barely bigger than our house's living room. Even thoupargh the hotels are small, there are plenty of places to go to: The Eiffel Tower, The Notre Dame Cathedral, and the Louvre Museum to name a few. My favorite happened to be the Palace of Versailles. The dining experience there is also amazing. My family enjoyed crepes and croissants to name a few. Epicure seems to be the top fine dining restaurant to go to, and while the best bakery remains undecided, I would say it is Boulangerie Alexine.

4. Hawaii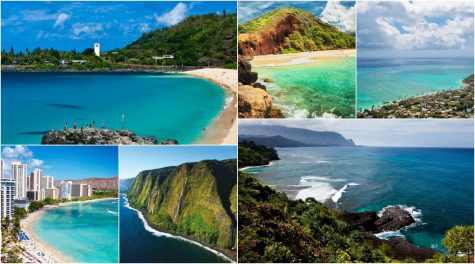 One of the most popular tourist destinations in North America, it's hard to say which island is the best to go to. There are many websites that have personalized quizzes to give you the best island that you should visit. I recommend https://www.hawaii-guide.com/hawaii-quiz.

5. Rome, Italy

Whether you're a history buff or someone looking to see some of the oldest ruins on the planet, Rome, Italy is a wonderful place to visit. With the Colosseum, St. Peter's Basilica, and the Trevi Fountain, Rome is full of exciting destinations- and delicious foods.