Kimchi Fried Rice Recipe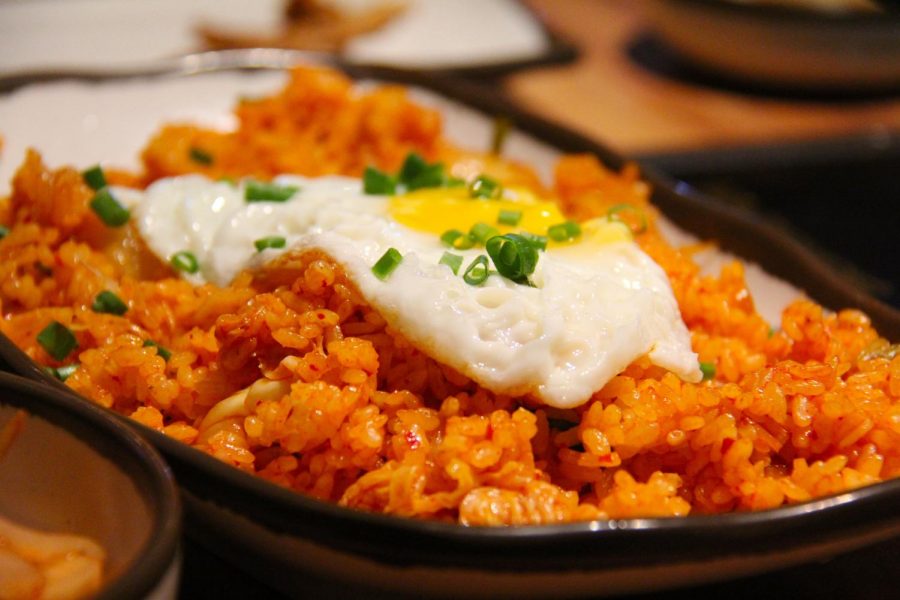 Have extra kimchi lying around? Need a quick fix meal for dinner? Then this simple recipe for kimchi fried rice(김치 볶음밥) is just for you:
Ingredients (This recipe is for a family/group of 4 people):
4 cups Rice(pre-cooked)

1 cup Ripe Kimchi(you can add the juice of the kimchi for more flavor later)

1 tablespoon Oil(2 tablespoons of butter will work as well)

Vegetables(Amount is up to you)
These are optional (The vegetables are optional as well, but it's better with them and they're healthy!):
Spam (or other substitutes, like chicken, but you don't have to have meat at all)

Salt (to taste)

Sesame seeds (for show)

Fried or scrambled eggs (if you want)

Dried seaweed flakes (for taste and show)

Sesame Oil (for taste)
Okay! So now, we're ready to start making the kimchi fried rice!
Instructions:
Set the frying pan to about medium

Stir in kimchi and vegetables with butter(or oil)

Add rice and mix thoroughly (You can add meat now unless it wasn't cooked)

In another pan, make 4 fried eggs (depends on how many people you have and only if you want to put eggs in, of course)

After it tastes good enough (taste as you go and add salt if it tastes bland), turn off the stove and put the fried rice into 4 bowls. You can mix in sesame oil if you want.

Now, you can put the eggs on top. You can also sprinkle on some dried seaweed flakes and sesame seeds.

Enjoy!
And, there is another quick recipe that is a lot like the kimchi fried rice but not quite, and it's called kimchi deopbap (김치덮밥). The recipe is basically the same as the one above, except that you don't mix in the (pre-cooked) rice into the pan. You just cook all of the other ingredients together and then put them onto rice. You can add an egg afterward and sprinkle on some dried seaweed flakes and sesame seeds. If you want a clearer recipe, you should definitely go check out Charlie Lim's video on how to make a "Kimchi Rice Bowl".
Thank you and I hope your food turns out well!
Picture Credit: pixabay.com
About the Writer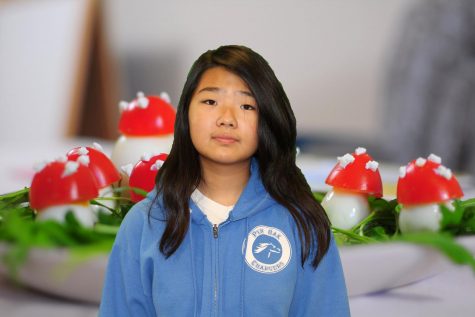 Erith Won, Reporter
Erith is an avid, enthusiastic eighth grader who lives on K-pop and Manga and loves to watch hilariously nonsensical movies. She spends her days listening...