The True Drama Queen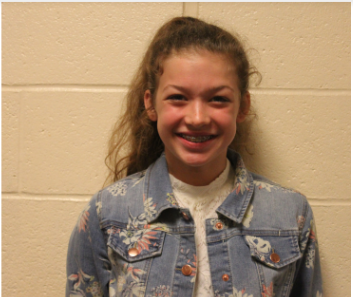 Hang on for a minute...we're trying to find some more stories you might like.
Mackenzie McElroy (7) is has acted for several years now. She has been in Alladin, Anne and the Green Gables, and many others. Let's learn how she handles having so many activities outside of school.
Question 1 – When did you start acting?   
I started acting in the summer between 2 and 3 grade
Question 2 – Why did you start?     
 I started because I am an emotional person and wanted to put that to good use.
Question 3 – Why do you like it?     
I like it because I can experiment with different emotions, see the world from another perspective, and see a different time that I would not be able to before.
Question 4 – What has been your favorite play so far?
Alladin because it was colorful and vibrant, and I
was a humorous character, which was fun.
Question 5 – How does it feel being in front of an audience?
If you are confident, you do not realize.
Question 6 – Where do you see yourself going with acting?
I want to study theatre in college and be
on Broadway
Question 7 – What is your favorite type of acting?       
I like Musicals.
Question 8 – What makes up a good play?
The dedicated actors I work with.
Question 9 – What has been your greatest accomplishment with acting?   
Getting lead roles in plays.
Question 10 – Who is your favorite actor and why?
I like Christy Altomare, because I saw her on Broadway and I love the musical Anastasia.