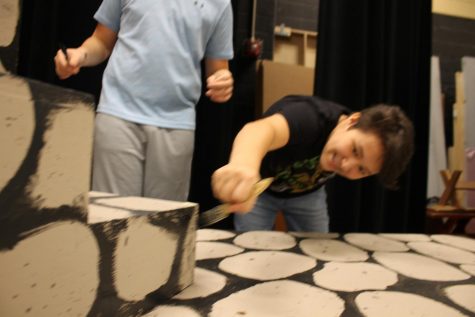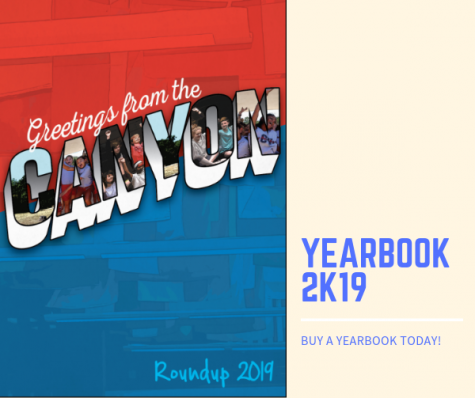 Jessie Van Den Berg, Editor
October 4, 2019
Yearbook is graphic design, writing, photography, and teamwork. It's a disciplined class and quite social as well. You get to interview tons of students along with working...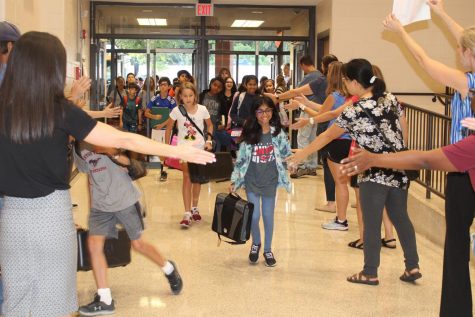 Shristi Dayal and Naomi Nathan
October 4, 2019
Hello Week was a week of new beginnings and new friendships to sprout. On the first day, the staff and cheerleaders greeted people at the door. The second day, they went to...
September 25, 2019
On Friday, Sept. 20, Canyon Vista had its first school social. Students came decked out in their best superhero outfits and spent the afternoon dancing...
September 24, 2019
 What is PuzzlePalooza? PuzzlePalooza is a race between four teams to complete puzzles. The puzzles are all on the same difficulty level and whoever...
September 24, 2019
Technical Theater is a new elective option not that many people know about. We interviewed Mr. Parks, the theater teacher, about this new class.
September 24, 2019
Have you been wanting to stay and do something after school?  What about relax and play games? (NOT VIDEO GAMES --Stop wanting to play video games it's...
September 23, 2019
TMEA stands for Texas Music Educators Association, and it splits into five divisions. The divisions include Band, Orchestra, Vocal, Elementary, and Colledge. ...
September 22, 2019
September 20, 2019
As I'm well aware you all know, Officer Pope is back! For those of you who don't know, we were informed last year that he wouldn't be at CVMS this year,...
September 17, 2019
Eventually, we all end up in high school. No-one can change that, but what we can change is what path we take on the way in. School - even though at times...
September 16, 2019
Last year our seventh and eighth grade Cross Country girls were the district champions with our boys not too far behind. This year our runners start off...
September 10, 2019
From Dungeons and Dragons to Esports, there are CVMS clubs out there for everyone. Let me break down all the information you need on each club. Board...
August 28, 2019
August 27, 2019
This year we've added a new addition to our theater department. Here's a Q&A with Mr. Vigil. Q: How long have you been teaching? A: I've been teaching...
August 27, 2019
This year eighth-grade students got a new counselor, Mrs. Galvan. Here's some information about her to welcome her to the campus. Q: Where did you grow...
August 22, 2019
This year, sixth-grade students have a brand new teacher named Mrs. Gonzalez. I happened to have the pleasure of interviewing her for this article. Here's...