Arsenic And Old Lace Review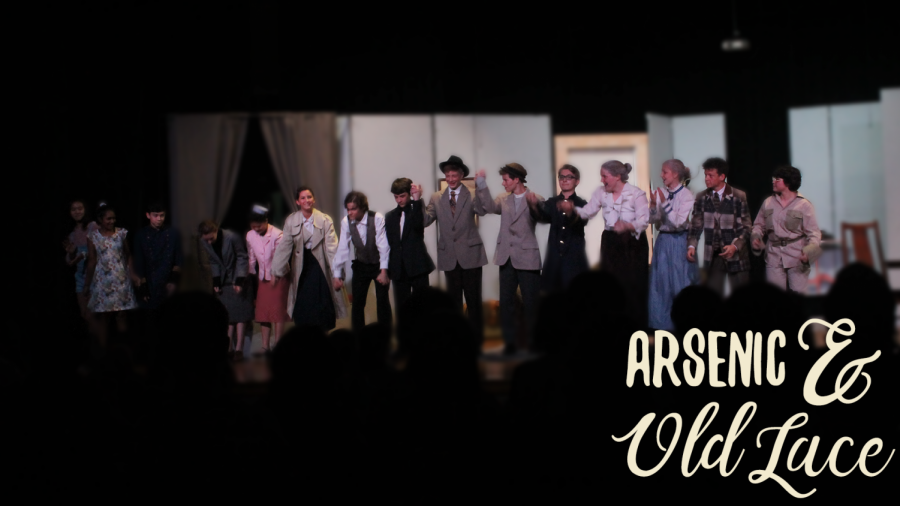 This past weekend, I went to go see Arsenic and Old Lace. This is the play that CVMS theatre is currently putting on. They did an excellent job with everything. But before we get into that, here's a summary of this play/movie:
A hilarious movie that came out in 1944, Arsenic and Old Lace has been put on as many plays. Basically, Mortimer Brewster proposes to Elaine Harper and they were to get married that night. But when Mortimer finds a dead corpse in the window seat, nothing goes as planned. With two crazy aunts, a brother who thinks he's Teddy Roosevelt, and another brother who is wanted in many states who returns home after many long years, how will this night end?
My Review
So here's what I think: CVMS students did an amazing job! This play requires a lot of emotion and facial expression. The actors nailed it. You could really understand the emotion. When the actors were upset, you could feel it through the entire room.
One thing that was done almost perfectly was projection, meaning not yelling but making sure the back of the room can hear you. Coming from someone who sat in the back, I heard almost every word clearly. Towards the end, it was a little harder to hear, but for the most part, I could hear it really well. Canyon Vista has put on some plays that can have accents but did not use them. Arsenic and Old Lace did use accents. I think the actors had awesome accents and it really helped me to understand a bit better.
When you're on stage it can be hard not to look for someone in the audience or not smile. But the cast did really good at not doing that. I didn't see them looking around and although I did see people trying to cover up a smile once or twice, it was just a little mistake.
But it wasn't just the cast. The crew did amazing too. The suspense was raised when the sound crew added music and when the lights went out after a scene. The sound and lighting helped express the emotion. And the set! You may have seen it set up at lunch, but with acting, it's ten times better. These pieces were used for pretty much every play and the people doing set and props set it up just right. Speaking of props, they made everything so realistic. The wine was actually liquid! Of course, it wasn't real wine with real poison.
And this play wouldn't have been put on without the student directors Ruhi Singh (8) and Alisha Gandhi (8), and the tech directors Ben Levitan (8) and Aidan Metzgar (8).
There is so much more to be said about this play, but I won't spoil it.
Here are some pictures from the play: 
Overall, it was an amazing play! Don't worry, you can still see it on Nov. 1 in the CVMS cafeteria or on Nov. 3 at the McNeil PAC. I highly recommend seeing this play! It's hilarious and will definitely keep you in a good mood.
About the Contributor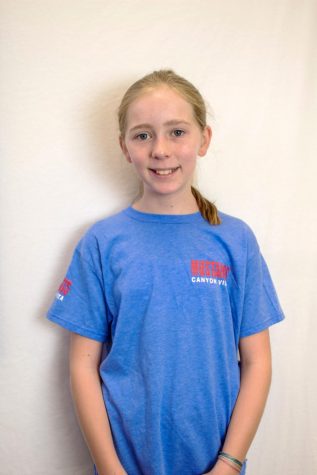 Hannah McDonough, Editor
Hannah McDonough is an eighth-grader here at Canyon Vista. This is her second year in newsmedia and last year, she received a silver medal in UIL for her...