The 6 Best (and Worst) Pink Floyd Songs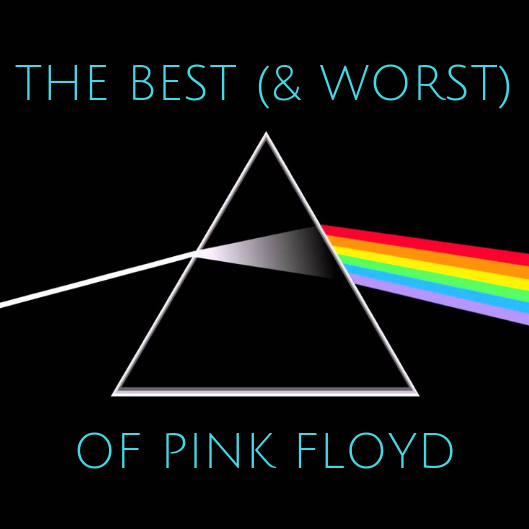 Pink Floyd is one of my favorite rock bands ever. I liked how they had the traditional progressive rock style in their veins, but mixed with funkier, grittier elements. Personally, I don't know many Prog bands who could break out into a slammin' disco track such as "Another Brick in the Wall" or the heavy funk of "Money"! So, I thought it would be interesting if I looked at the 6 best songs by the group, side by side with the worst the band had to offer. With that out of the way let's go!
The Best
6. Astronomy Domine
Before they entered the world of Prog Rock, Pink Floyd was a whimsical psychedelic band fronted by Syd Barrett, featuring songs about gnomes and bikes. His crowning achievement was the trippy space epic Astronomy Domine, which had some mind-expanding lyrics about planetary systems. (not the first time they would explore this topic) After the release of his first album with the group, he slowly started going insane due to his constant use of drugs. He left the group during the recording of their second album, but his shadow looms large over the groups' other music.
5. Pigs
A biting satire of high culture, with a sinister instrumental to match. The highlight of 1977s Animals Album.
4. Comfortably Numb
In the world of music, very few times is a song nearly perfect. This song might just be an exception. While it's not my favorite Pink Floyd song, it's probably their most accomplished composition and has one of the greatest guitar solos of all time. Also, who doesn't love the little screams after Roger Waters says "There'll be no more"?
3. Time
The highlight from their most popular album, (Dark Side of the Moon) Time is an elegant, yet hard rocking ode to the thing that makes us all TICK. (ha!) Time is a song of duality. There's the main section, which is hard rocking and concerns the mundane natures of Time, while the chorus is soft and pillowing, and deals with Time's effect on death and life itself.
2. Hey You
Hey You is a song of dashed hopes. Our narrator is dealing with crushing isolation and is reaching out to anyone who will listen. The music perfectly accents the lyrics, with some mourning arpeggios and a dark bass line. Then, the key changes and we are greeted to a moment of light, with the narrator singing "Hey you, would you help me to carry the stone? Open your heart, I'm coming home." But in perhaps the saddest and most heartbreaking 10 seconds in rock, it is revealed that "No matter how he tried He could not break free, And the worms ate into his brain."
1. Wish You Were Here
Yeah, this is a bland choice for their best, but what can I say? It's a great song. From its opening guitar chords, this song has to be one of Floyd's most emotional songs, written as an ode to Syd Barrett, as many of the groups greatest songs were. Roger Waters lyrics can sometimes get too intellectual and pompous (especially on The Final Cut, his last album with the band) but here they are simple and beautiful. I love this song.
The Worst
6. A New Machine
This sounds like an interlude on The Wall, extended to 2 minutes and 23 seconds.
5. Grand Viziers Garden Party
Ummagumma is a rather ponderous and long album, and Nick Mason's percussion-heavy song is one of the bands worst indulgences. It never picks up speed.
4. Quicksilver (or Bike)
I'm conflicted on this one. Quicksilver is a boring instrumental off of the group's More soundtrack, while Bike is one of Syd Barrets lesser efforts, with far too much whimsy for my tastes.
3. Two Suns in the Sunset
The Final Cut was a confused, dour album that was entirely helmed by Roger Waters. Waters cracked voice does not… elevate the heavy-handed lyrics, shall we say.
2. Bring the Boys Back Home
A faux operatic fanfare on The Wall, sure, it does add to the story, but it's just not appealing to listen to.
1. Several Species of Small Furry Animals Gathered Together in a Cave and Grooving with a Pict
This is 5 minutes of Roger Waters making bird noises. There's not even any grooving!
About the Writer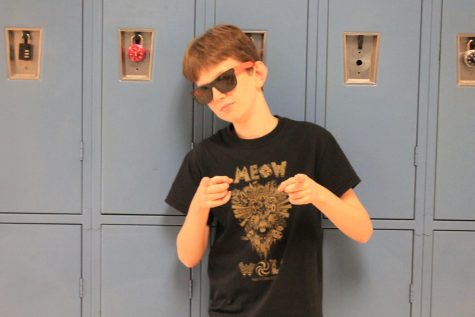 Oliver Barnfield, Cool Guy/Entertainment Editor
Oliver is a Canyon Echoes veteran who currently works as Entertainment Editor, and he also directs and stars in The Opinionist, Canyon Echoes 1st video...