Five Unreleased Songs by the World's Most Famous Bands
I recently did an article about the Beach Boy's Smile, and it got me thinking: what are some other songs by famous musicians that have never seen the light of day? Well, here's what I found.
5. A whole lot of Prince music
The Purple loving icon himself was remarkably prolific, having several entire albums unreleased to this day. One of his albums, The Black Album, was pulled from factories after Prince himself had a vision that it would destroy the world. Eventually, it was released, but other albums by the musician weren't so lucky. After his death, hopefully, some of these long lost tracks will be released as a look into the mind of the funky genius.
4. Toy by David Bowie
To continue with this slightly morbid streak, sadly desperate Renaissance man David Bowie had a few albums that never saw the light of day. One of them was 2001's Toy, which had an unusual idea at its core. It was mostly re-recorded versions of Bowie's early music, such as The Laughing Gnome. It wasn't meant to be, sadly, and Bowie abandoned the project and instead moved on to his next album, Heathen. The album has been leaked on the internet 10 years later, but it never got an official release.
3. Anna by Harry Styles
Thanks to Anna from US History for finding this song for me. Harry Styles is from the Boy Band One Direction, and eventually, he branched out into a solo career of his own. One of his solo songs was premiered on March 11, 2018, in concert only. He has never released the song as a studio recording.
2.  Black Gold by Jimi Hendrix
Before his death in 1970, the guitar god had several albums in the making. One of them was Black Gold, set to be a concept album about a superhero named Black Gold. Several albums were in the making, and Hendrix even had a stage-play planned to go along with his huge idea. The music was an eclectic mix and was certainly a departure from his usual bluesy style. If Hendrix hadn't passed, the album would have most likely have been released.
1. Carnival of Light by The Beatles
Most of the Beatles "unreleased" music has actually been released onto their Anthology collection. The only song that hasn't been released by the most famous band in the world is Carnival o Light. Recorded in 1967 for an art installation, the piece is an experimental, avant-garde song that can't really be described as a "song." Allegedly, its a bunch of chaotic noises recorded by The Beatles, including random shouts and the pounding of organs and percussion. The song is 14 minutes long and has not been released due to George Harrison's dislike of it. It's unknown if the song will EVER be released officially.
About the Writer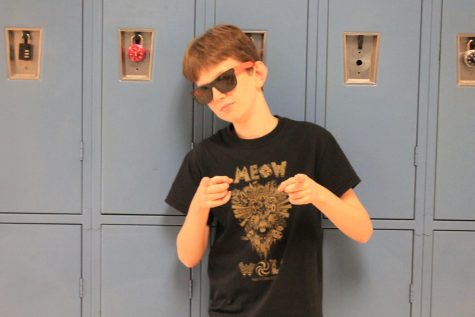 Oliver Barnfield, Cool Guy/Entertainment Editor
Oliver is a Canyon Echoes veteran who currently works as Entertainment Editor, and he also directs and stars in The Opinionist, Canyon Echoes 1st video...