Rick and Morty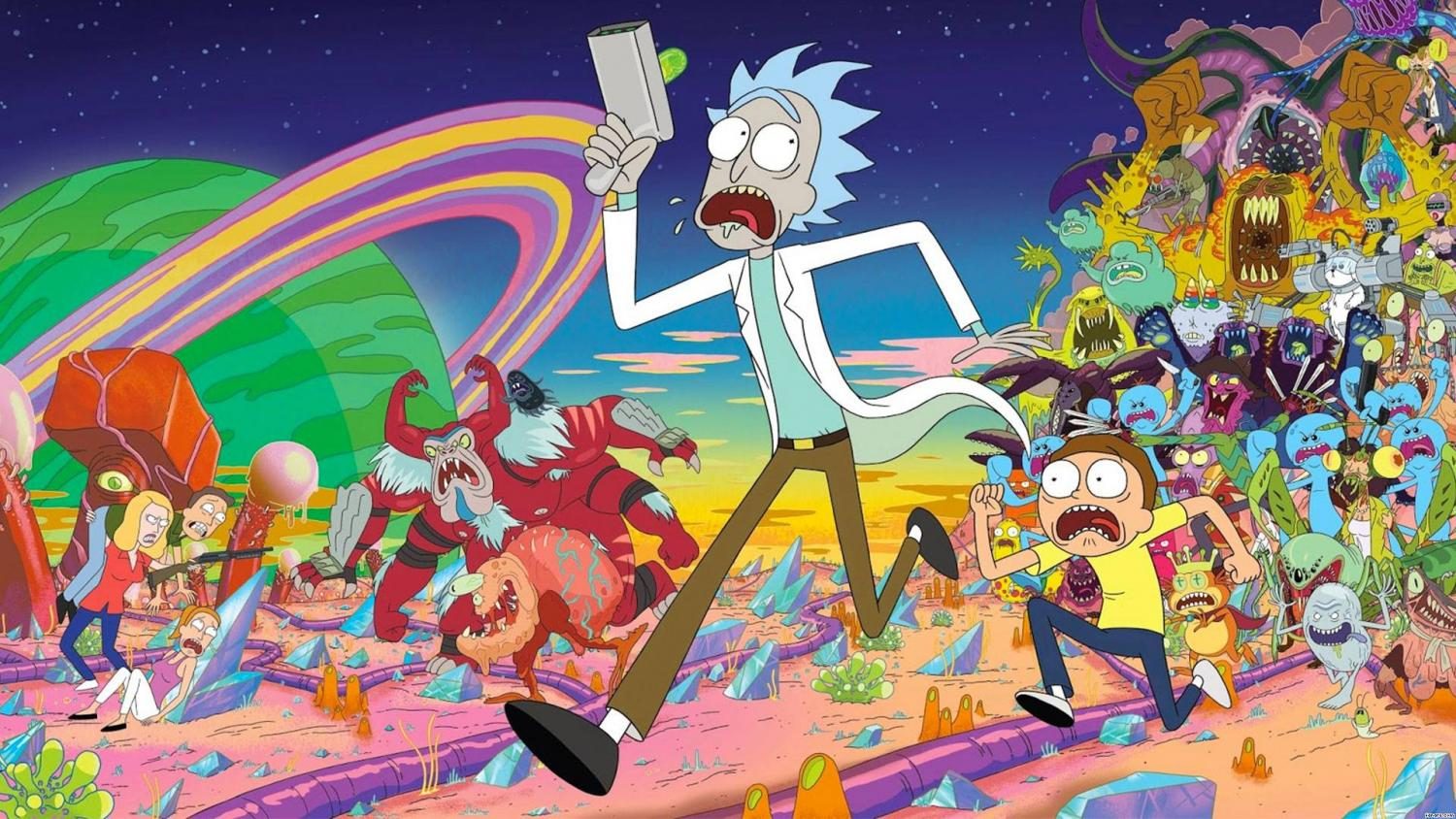 Rick and Morty, co-written and created by Justin Roiland and Dan Harmon, aired in 2013, is now in it's third season. Rick and Morty has been a huge hit with both teenagers and adults alike, with dark humor, and shocking content, paired with a flat and simple cartoon animation style, it's unlike any animated show out there.
The title characters, Rick Sanchez, and Morty Smith, are just as strange of a pair as the show's elements' and content itself.
Rick is Morty's wild grandfather, who left his Mom's family when she was a child. Now, they're finally back in contact, and he has moved in with her, Morty, Morty's sister summer, and her husband. Rick, being the crazy scientist he is, of course needs a place to set up all his equipment, technology, and crazy, messy experiments, so he converts the family's garage into his lab, and digs and few underground tunnels the family doesn't know about.
Rick, being a loner for most of his life, is bored of it, and of course wants someone to experiment, travel across the galaxy, and visit the many alternate realities that exist with, so, he recruits his grandson, Morty.
Morty is Rick's well-intentioned, but easily distressed, 14-year-old grandson, who is constantly dragged into Rick's misadventures. With his high anxiety levels, he's almost always reluctant to go along with Rick's un-traditional, and sometimes life threatening plans and adventures. He often ends up traumatized by these adventures, says he'll never travel with him again, and next thing you know, Morty's back on another adventure with his grandfather.
Rick and Morty is definitely an nontraditional and quality show, with a Rotten Tomatoes rating of 100%, it's definitely something to take interest in. You can catch the show on Adult Swim, Cartoon Network, and even YouTube and other free video websites online.
About the Writer Zack Catuogno, Reporter
Zack is an 8th grader that appreciates and enjoys almost nothing, with the exception of art, music, and reptiles.