Tragic Las Vegas Shooting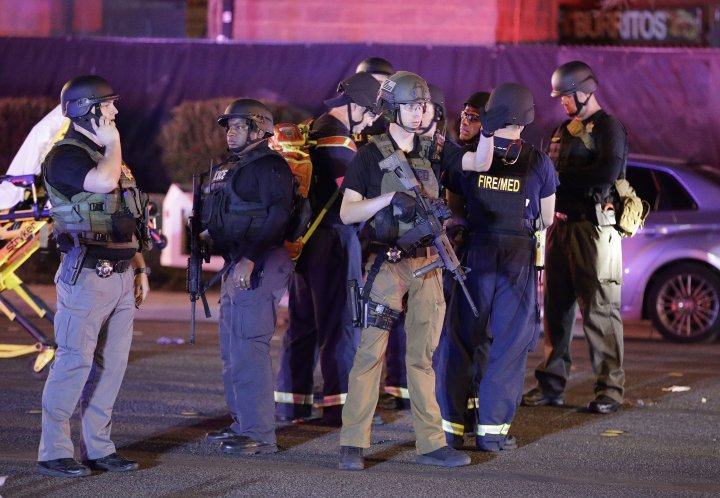 Sunday night a gunman at a Las Vegas hotel open fired onto the crowd of people attending a large outdoor music festival by the Mandalay Beach Resort, sending people into a panic, and fleeing. At least 50 victims died and hundreds were injured in the event, making it one of the deadliest mass shootings in American history.
"We believe the individual killed himself," Joseph Lombardo, Sheriff, said in an interview with CNN about the shooting.
Several online videos of the attacks were posted by people in the middle of the chaos, showing singer Jason Aldean performing at the three day country music event, the Route 91 Harvest Festival. The videos which were meant to show the excitement of the music, turned into chilling documentaries, as the sound of gunfire interrupted the music, and festival-goers scream "Get down!"
SWAT teams were immediately sent to the hotel, after dozens of calls being made to the police about the active shooting scene. The gunman was identified as Stephen Paddock, 64. He has no background of recorded criminal activity, and according to his brother Eric Paddock in interviews with various news sources, he "seemed perfectly fine" and that the family is "completely dumbfounded" by his actions.
No exact motive has been identified, but it appears to be mental illness, seeing as the suspect has no history of crime, or violence, and is alleged to have committed suicide by shooting himself directly after the event. More information is to be released soon. 
About the Contributor Zack Catuogno, Reporter
Zack is an 8th grader that appreciates and enjoys almost nothing, with the exception of art, music, and reptiles.