Introducing Ultimate Frisbee Club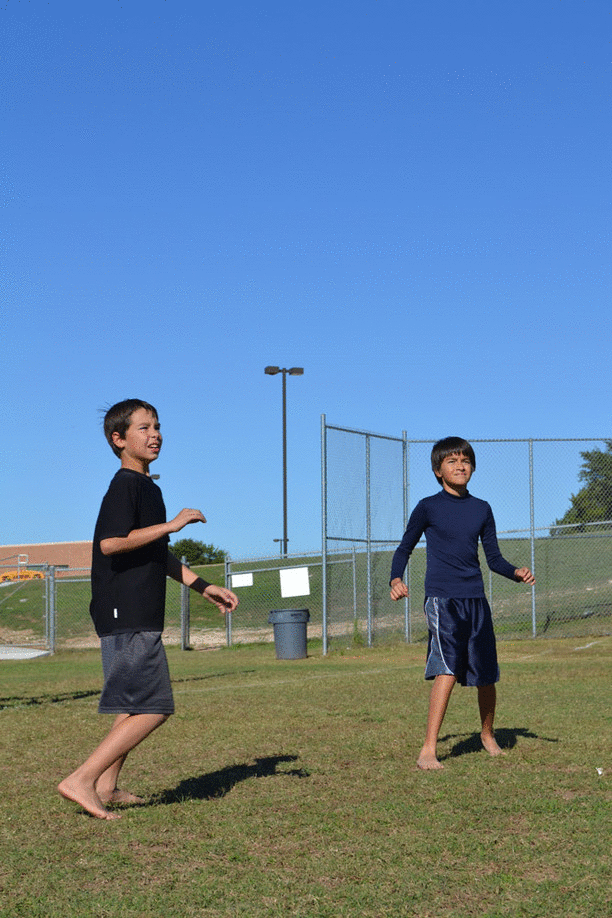 As you walk down the halls of Canyon Vista, you will see fliers and posters lining the walls. They advertise the wide variety of clubs offered here at our school. For creative students, there's Art club. Robotics club is offered for future engineers. But if you just want to have fun on the field, Ultimate Frisbee Club is the club for you.
Sponsor Mrs.Wilkinson says, "It's for everyone and anyone- teachers, students, and parents. We have had a teacher come out to play with us and two parents who come out on a regular basis. It's easy to pick up how to play and easy to learn the skills needed to play." Wilkinson believes that like most things, being able to catch and throw accurately, takes practice. "I played Ultimate for a while before I became good at it."
When asked what inspired her to create the club, Wilkinson answered, "I created this club after hearing Coach Nielson share her vision for CATCH at teacher orientation." Wilkinson wanted to contribute in some way. Wilkinson hasn't always loved sports, but she has always loved the satisfaction after working hard and walking away physically exhausted.
Wilkinson and co-sponsor Mrs. Stehn, have lots of great ideas this year for Ultimate Frisbee Club. She thinks that this club provides another way for students to be physically fit from a sport that's not a traditional one. This year, Wilkinson hopes that the students who join her on the field, become a team. "We divide into different teams every time we play but I hope the students get a sense that they are really one big team."
This is Wilkinson's first year at CVMS, and she feels that this club is a great opportunity to meet students and make new friends. "Their personalities are really fun and it's neat to get to know students who aren't in my classes. I like seeing them work together to score a point. They have to move the frisbee all the way down the field, from endzone to endzone, to score a point. The 'perfect point' to me, is when the frisbee moves all the way down the field with every team member touching it, with no turnovers. It's quite a feat but it's the perfect display of team- everyone is included and it took everyone to score."
Students are loving this club! "I love the pace of the game and I joined this club because I thought that it would be a learning experience for a different type of sport," said sixth grader Harris Q.
Ultimate Frisbee Club meets to play games every Tuesday from 3:30-5:30 p.m. on the practice field. To check out their website, click here.