Introducing Competitive Chess Club
It was loud and rambunctious in the club room for Competitive Chess. Normally, chess is a quiet, pensive game, but not for these students. For them, the club is their place where they get to chat with others and find out more about different people and places while playing.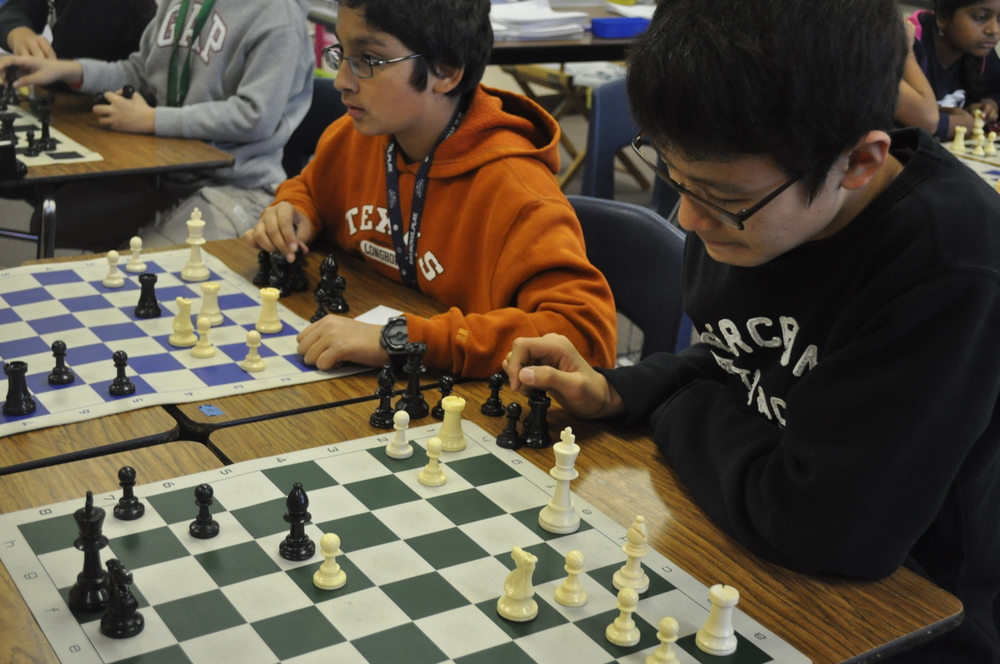 Hosted by Ms. Yung in the sixth grade hall, Competitive Chess is a club where people get to interact with friends, compete with them, talk with them, and have fun by playing chess, something that they all like.
Though some people think chess is not really fun or even just plain boring, others think that chess is one of the best games in the world. "Chess helps me with math, and it also gives me some time to talk with my friends," said Anusri V., a sixth grader in chess club. "I really like to play it."
Ms. Yung likes that chess is a game where you really have to think. She finds it pleasurable to watch all the new and talented chess players. "I'm usually in awe by how fast they scrutinize the board and make a move," she said. "Chess Club is supposed to be a quiet game, but it gets pretty loud in my room during meetings. The students are very passionate about the game and get very excited when playing." After all, it's their time to talk about and discuss the game, and their time to socialize and have fun.
Chess players who wish to participate in upcoming chess tournaments can find them through links on her website. Every year, students from Canyon Vista win tournaments, and new club members don't intend to stop winning now.
This club is a way for chess players to watch what others will do in certain situations as well as show others what they would do in certain situations. In some cases, you might even surprise others with your knowledge of chess.