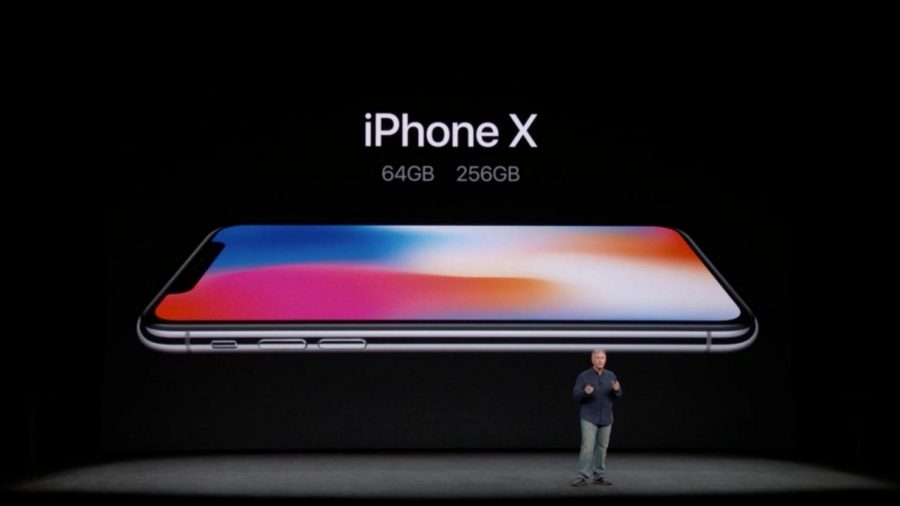 iPhone's Getting Slower
January 23, 2018
On Dec.28, Apple finally admitted to slowing down devices after constant theories surrounding the idea for years. This apology was after a Reddit post was made with someone replacing their battery. The user after replacing the battery got almost double his old Geekbench score, going back to when he first got his phone. The company behind Geekbench later released a blog post where they do confirm that after replacing the battery, the Geekbench score was higher. They also showed that after upgrading their iOS to iOS 11, more people were getting a lower Geekbench score.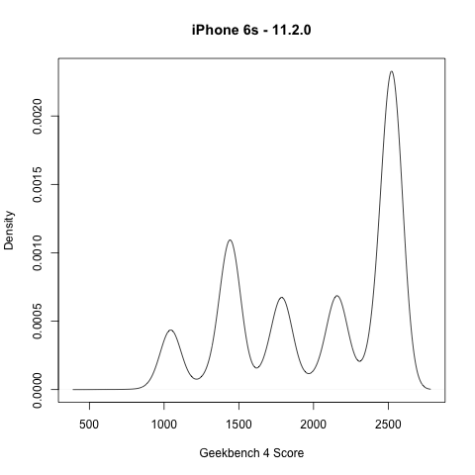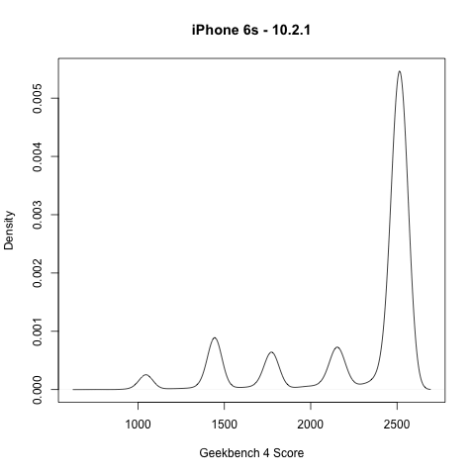 Apple released their apology, in which they explained that over time, the rechargeable battery becomes "less effective" and by using their phones in situations like a hot environment, it affects the performance. They explained that they needed to slow down the phone in order to prevent unexpected shutdowns and so the phone's battery would not drain as fast. Their solution to the problem was to offer a discount on their battery replacement program and to replace an update later on in the year so people can monitor the health of the battery so they can see the performance.
For some people in the tech industry, Apple slowing down iPhone's weren't a surprise. People who owned multiple iPhone began to realize the effects of upgrading the iOS. It made the older phone slower, while the device that was newer was still faster.  But to the rest of the world, Apple slowing down the iPhone really blew up, causing many people to boycott and file lawsuits against the company. One person in California even sued Apple for $999 billion dollars. The outrage from many loyal fans has sparked 32+ lawsuits against the company, while others feeling betrayed by the actions.
Other companies in the phone market have publicly stated that they don't slow down phones, and have since mocked the company. HTC has said that "slowing down phones is not something we do," while Motorola said: "We do not throttle CPU performance based on older batteries." Samsung and LG both emailed Phone Arena saying they don't slow their phones down with older batteries. Samsung said "We do not reduce CPU performance through software updates over the lifecycles of the phone," while LG said "Never have, never will! We care what our customers think."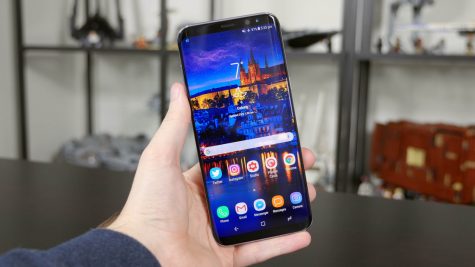 Some people are still wondering if this problem is with other phone companies. To figure it out, Geekbench tested Samsung devices and said this: "We focused on Samsung simply because they are the largest handset provider on Android, and we viewed this as a litmus test. We haven't seen any evidence of this widespread performance-limiting problem that has affected the Apple iPhones. It seems to be that this is a problem that is unique to Apple."
Many lawsuits have started after the apology. There are over 32 lawsuits to the company, with states like New York and California taking action. U.S. Senator John Thune is questioning Apple about their solution and what they are going to do to customers who paid full price for a battery replacement. Approximately 240,000 iPhone users in South Korea have applied to file a joint lawsuit against the smartphone maker."It is deceiving customers and betraying their trust." France filed a criminal lawsuit against Apple after making a law in 2015 that said "If the company is found in violation, the maximum penalty will be two years in prison for responsible parties, a fine of 300,000 euros, and 5 percent of the company's annual turnover. "
The backlash is strong against the company, and I do agree. I wouldn't want to pay a $1,000 for a phone that will slow down in a year. It's disgusting that a company this large would do something like this. But mistakes like these can make a company better.
Information from:
https://www.theverge.com/circuitbreaker/2017/12/28/16825288/htc-motorola-dont-slow-processor-speeds-old-batteries-apple
https://www.phonearena.com/news/Samsung-and-LG-also-confirm-they-do-not-slow-down-phones-with-older-batteries_id101140
http://mashable.com/2018/01/04/apple-slowing-down-iphones-why-not-android/#PlTTVcxeImqs
https://www.theguardian.com/technology/2018/jan/10/apple-questioned-us-senate-slowing-down-iphones-french-investigation
http://www.scmp.com/tech/article/2126608/more-200000-south-koreans-take-part-apple-lawsuit
https://www.theverge.com/2018/1/9/16868818/apple-french-probe-iphone-slowdown-lawsuit-hop-cpu-throttling
https://9to5mac.com/guides/iphone-x/