Football Season Preview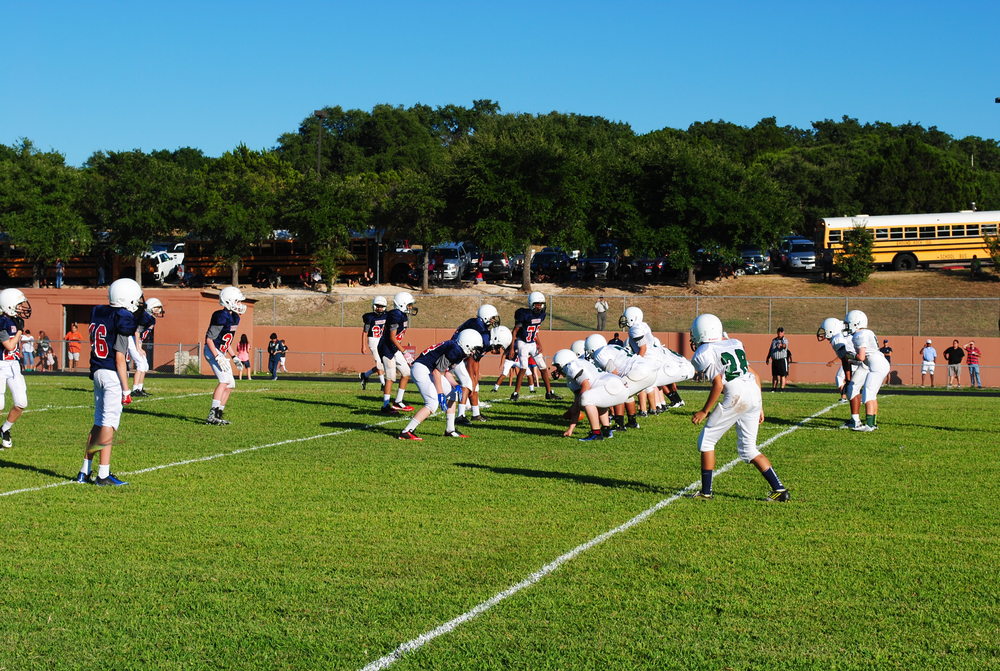 Canyon Vista played its first football games last Monday and Tuesday. The 7th grade teams lost 26-0 and 22-0 against Hopewell. The 8th grade teams lost 28-18 and 22-0. Even though the teams lost, the coaches still have a good feeling about this year.
Football Coach Stevenson is looking forward to the upcoming season. "I feel very optimistic about the upcoming season. We've made a lot of progress in just a few weeks so we should be prepared for our conference games." Coach David Rice also agreed with this. "We are always optimistic and looking forward to teaching 7th and 8th grade athletes the game of football. We have the opportunity to improve the skill levels of the players so they will be able to compete against other schools in our district. We should be a very competitive team," Rice said. Stevenson and Rice, along with the rest of the coaches have a lot of confidence in the teams this season. When asked what the team's biggest strength was, Stevenson responded, "I think our biggest strength is our intelligence."
7th grade red team running back Devin Green was also still very confident about the rest of the season. "We have had a rough start to the season, but we have great coaches that can help us improve and a great attitude and we can bounce back," Green said.
Be sure to catch the football teams in action. The 7th grade blue team plays at 5:30 and the red team plays at 6:45, both on Mondays. The 8th grade teams play at the same times on Tuesdays. Student tickets cost $2 and adult tickets cost $4. Football season ends November 3rd, so take advantage of the opportunity to support your fellow mustangs!
Leave a Comment