'Chef's Table' Review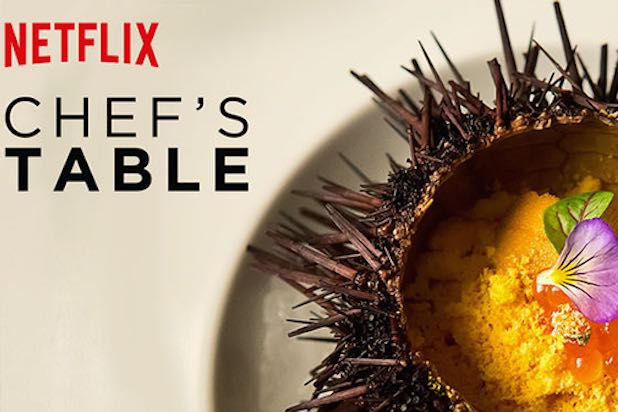 The acclaimed Netflix Documentary series 'Chef's Table' displays  the lives and culinary methods of renowned chefs from Italy to France to America and so on. The show displays the talents and revolutionary ideas of the chefs, and how they rose to fame despite critical challenges in their ways.  The show adds a personal touch as it rivets around the lives of the chefs as well as their culinary expertise,  and shows the personal conflicts they had to overcome on the  way to success. Each episode surrounds a  different chef, with varying untraditional ideas of food incorporated with modernist twists.
Each episode can be from 40-50 minutes long and though lengthy, this show is quick paced as it shows the Chefs in both highlights and lowlights of their personal characters while depicting their surrounding and focusing on their backstories.  An Emmy Nominated series, the show's subjects are not only the stars of the Documentary. The footage is articulate and the filmography to be applauded for. The innovative talents on the show are astounding, and the viewer will enjoy every episode. Running for three seasons now, the show confirmed a Fourth season to arrive on Netflix in Mid- April of this year.
A factor of this show that this highly applauded is the lack of superficial and fake footage. The people, and the story is raw and inspiring. Unlike other cooking/ Documentaries  shows with cheesy and rehearsed plots, this series is truly a depiction of hard human work mixed with talent. The show is elegant, jaw-dropping, stunning, and so forth. The chefs are funny and real and have once or twice succumbed to deep failure during their cooking careers. Though all of the chefs have varied personalities, all have persevered  through hate and doom. They all posses the will to push onward–even if their restaurant is failing. How else would they become world famous if they stopped when they first failed?
The show has a fresh perspective on the lives of famous chefs and takes great food and human relationships and perseverance turns them  into a medley of a great show.
Photo Credit: The Chef's Table and Netflix
About the Writer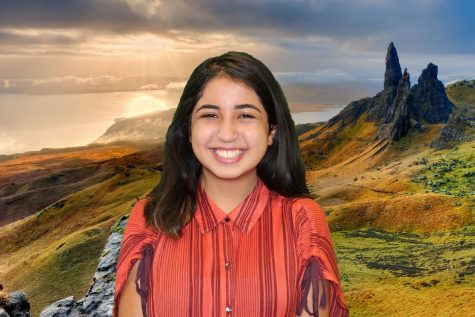 Keana Saberi, Reporter
Keana is a funny and sweet 8th grader. She absolutely adores Hamilton and has memorized every lines. She loves sushi and ramen soup and devours British...