Hostage in France
On Friday March 23rd hostage was held at Super U, which is a store kind of like HEB but in smaller. Carcassone is a very famous medieval touristic city in the southwest part of France which is in Trebes the city where the terrorist attack was held!During the morning he fired six shots at police officers who were jogging in Cracassone and one of them was shot in the shoulder but his injury is not life threshing. The Hostage happened during the afternoon and is thought to be a terrorist act. The suspect killed three people and injured about a dozen.
The police identified the suspect as Redouane Lakdim a 26-year-old. They identified him as a "pretty criminal and small-time drug dealer"  who was under police surveillance.  A lieutenant coronal identified as Arnaud Beltrame was outside walked in and negotiated with the suspect and exchanged himself with a woman that was held inside by the terrorist. Whenever the Lieutenant coronal was negotiating he turned his phone on and called one of his colleges that were outside of the store and left it on while the terrorist was shooting so when they herd it they went inside and shot the terrorist.
Christian Guibbert a customer of the Super U during the attack said he led his wife and sister-in-law and nearby customers into the meat freezer. Then he went back to see where the assailant was and called police to describe the situation.
"At that moment, he ran after me. Of course, I left, I lost him and when I turned around he wasn't there anymore. I took an emergency door and saw the police arrive," he said.
L'Hotel des Invalieds is a building in the 7th arrondissement in Paris, France that has museums and is important for the French Military's History where really famous people like Napoleon was buried. The lieutenant Coronel who gave up his life for a women held in Hostage is going to have a ceremony In the Hotel of the Invalides and was moved up a grade in the "military scale." He was moved up to Colonel.
About the Writer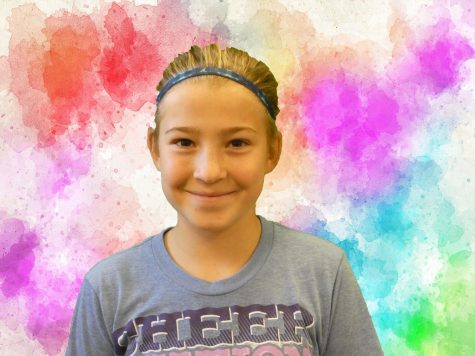 Alexia Clamou, Reporter
Alexia was born in Mexico City and moved to Austin a year ago on September, 4 2016. She loves to read and write, but doesn't like Language Arts. Her favorite...