8th Grade Celebration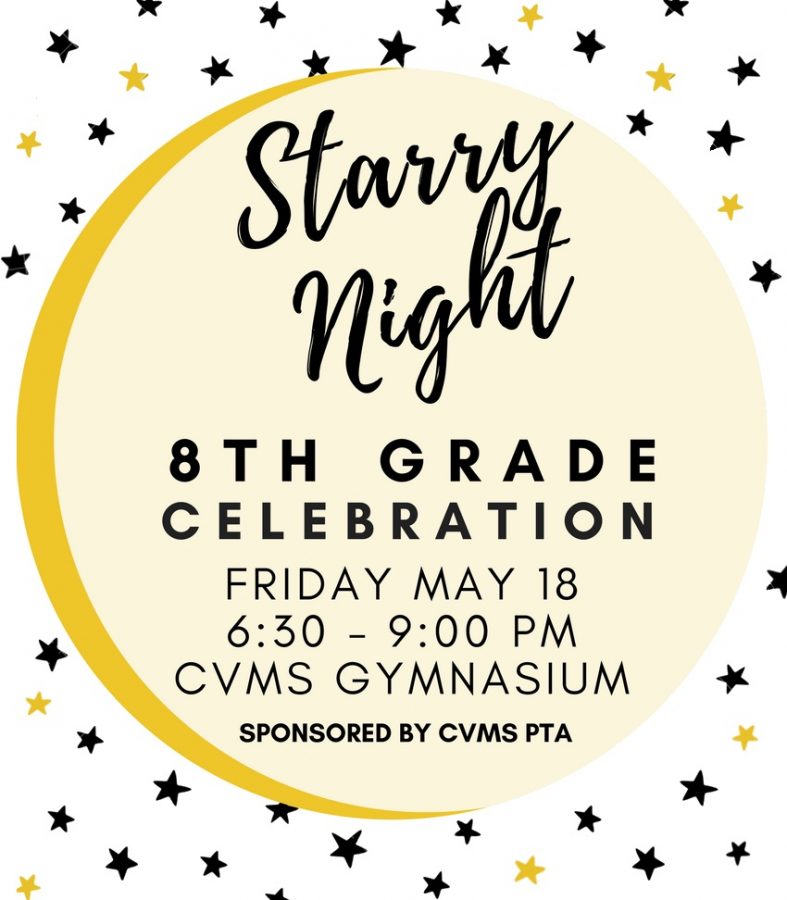 On May 18th, The Starry Night 8th Grade Celebration is going to take place from 6:30 to 9:00 pm, a culmination of the end of year fun for the soon to be High schoolers who will leave Canyon Vista and hopefully venture off to Westwood in August. The festivities occur in the Gym, where the fun and games will begin, and if a student wristband is purchased ( a sort of ticket into the dance) then students can enjoy a sweet treat at the Candy Bar, slices of pizza, donuts and fruit, game tables, a ping-pong table, a Spin It To Win It board, among other entertaining events and elements. Also, there will be a Toddler Picture Wall which will chronicle pictures of fellow students from young childhood and people can take turns guessing which one of the pictures is of their friends. As well as these exciting activities, there will be a photo booth along with different accessories to take cool pictures with your friends that can be later downloaded from a secure website.
If you purchase a wristband ( which can be purchased in advance for $10), you will receive some raffle tickets that can be used to drop into several box prizes which will later be drawn for a series of prizes such as ACL day passes, Series 3 UT football with Tom Hermann's autograph, a Lululemon gift card, as well as other interesting prizes. You can also purchase personalized star that will be put up the week of the dance in the school halls for $10 as well. You may also get a Family Sponsorship with a wristband, a personalized star, name on a banner, and a donation to the 8th-grade class gift for $100.   The class gift will be a donated mural with designs drawn up by one of our own students.
The 2018 8th grade formal will be a pinnacle of great and responsible fun, a way to end the last year of middle school.
About the Writer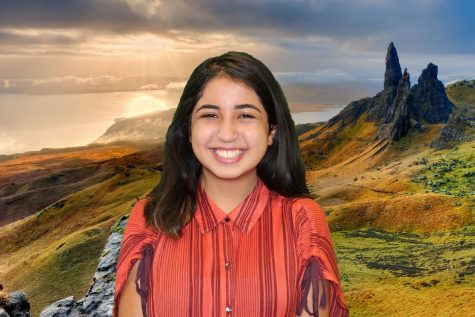 Keana Saberi, Reporter
Keana is a funny and sweet 8th grader. She absolutely adores Hamilton and has memorized every lines. She loves sushi and ramen soup and devours British...