The Tragedy of Chapecoense SC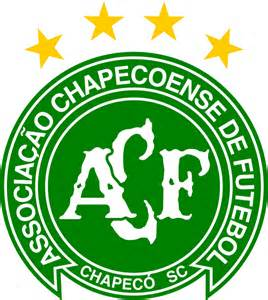 Associação Chapecoense de Futebol, better known as Chapecoense SC, are a Brazilian soccer team that compete in Brazil's top division. Early yesterday, while en route to the Colombian city of Medellin to face Atletico Nacional in the final of the Copa Sudamericana, a cup competition in South America, disaster struck. While flying over Colombia, an electrical fault within the plane that they were travelling in caused the plane to crash. 76 of the 81 passengers on the plane died on the scene, including all but two of the players on the team that were due to play in the biggest match in Chapecoense history.
The reaction to this shocking news all around the world has been incredible. Brazilian president Michel Temer has called for three days of mourning all around Brazil. Spanish Clubs Real Madrid and Barcelona had a minute of silence preceding their training sessions. Professional soccer players Neymar, Wayne Rooney, and Santi Cazorla have sent out their condolences on social media, along with other pro players and official club pages. Atletico Medellin are requesting for the cup winner's medal to be given the Chapecoense.
CONMEBOL, the South American Football (soccer) Confederation has suspended all activities until further notice.
Leave a Comment
About the Contributor
Andrew Bailey, Reporter
Andrew lives and breathes sports. When not playing football for Canyon Vista Middle School or soccer with his soccer team, you can find him at work refereeing...