Be More Chill – Underrated and Iconic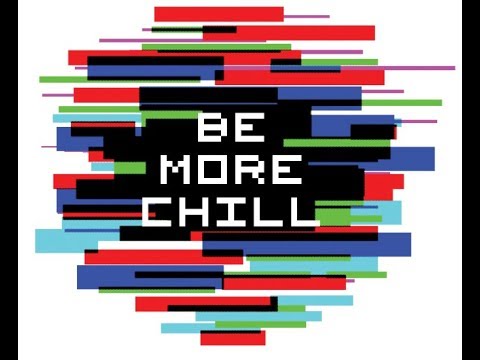 In the last few years musicals have been making a comeback, with the premiere of Hamilton : An American Musical, by Lin Manuel Miranda, and more recently Dear Evan Hansen by Benj Pasek. Both have sparked more interest in musicals in the younger demographic and brings attention to some of the older shows, such as Be More Chill.
Be More Chill is based loosely off of the novel of the same name by Ned Vizzini but varies widely from the musical. The story revolves around Jeremy Heere, an awkward, shy, and geeky teenager. He pines for the pretty theatre obsessed girl Christine Canigula. While he spends most of the time playing video games with fellow geek Michael Mell, he dreams of being "cool" and "chill". He gets the opportunity to do so when one of his peers Rich Goranski offers him a pill that will take over his brain and make him cool, he takes it. It's called a Super Quantum Intel Unit Processer, or a SQUIP for short. The robotic pill takes over the brain and tells you how to be "chill".
The musical's plot itself is unique, but along with that, the musical is a milestone for representation, with the creators Joe Iconis and Joe Tracz both confirming that a handful of the characters are on the LGBT spectrum, including Michael Mell, who is played by George Salazar, who is also gay.
The musical may not have been on Broadway, but it was recently brought back and will be playing in New York this summer. To buy the soundtrack, buy tickets, or learn more about the musical in general, click here to go to the official website.
About the Writer Zack Catuogno, Reporter
Zack is an 8th grader that appreciates and enjoys almost nothing, with the exception of art, music, and reptiles.