Nadeshot – The Man with a Mission
May 4, 2018
We all look up to teachers, athletes, and others to achieve our goals. Some have grown from humble beginnings, while others were destined from the start. Very little do you hear about gamers being an inspiration, because they have a stereotype on them. People put a stereotype that gamers are the type of people that are greedy, lonely, and dumb slobs that just sit around and play forever. But for me, Nadeshot is the type of person who you look up to in a different way. This is the story of Nadeshot, and his journey towards success.
Matthew Hagg, or Nadeshot,  was born on August 3, 1992, in Palos Hills, Illinois. He grew up with a humble life, with a brother, sister and his parents. In Illinois, he attended Amos Alonzo Stagg High School, and worked at a McDonald's restaurant before going in competitive gaming. Now first hearing this, you may think it's bad that he would get a minimum wage job, and just spent his days playing. But from working at McDonald's, he learned to overcome his anxiety, open up more to people, and learn the value of hard work.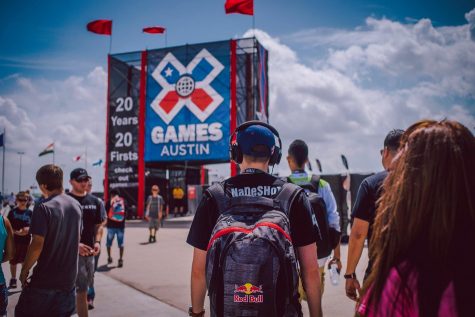 Nadeshot started his competitive gaming by joining tournaments on his Xbox and local contests in banquet halls. From an NY Times article, his dad said: "He was more of a loner, he gamed a lot." His dad was never scared of him getting in trouble over the weekend because he would just be in his room playing video games. His parents were skeptical at first of him becoming a gamer, and his mom encouraged him to get a job. Unfortunately, his mother died in 2012, putting him and his fans in shock
Everytime someone interviews Nadeshot, he always goes back to how he used to be a nobody until his mom helped him become someone. "I'm thankful my mom forced me to get a job at 15 because I was playing too many video games. It was a blessing in disguise." He was very anxious and was an introvert, but after getting a job, he is more open. His mom is his inspiration to keep on working hard, even if she couldn't see what he has become.
From starting to play competitive, Nadeshot caught the eye of Hector Rodriguez for his skill and invited him to be a team member of Optic Gaming, a new team on the rise. He, along with his team won first at the Call of Duty Championships in California, gaining new traction for him. From 2012 to 2013, the team kept winning and making their mark in the E-Sports community.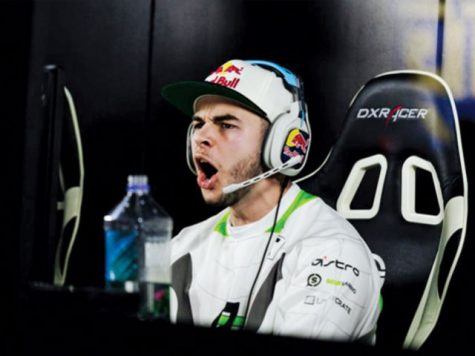 After people from his team started dropping out, he was promoted to team captain of the Optic team. He kept on pushing despite the betrayal and landed his team to the top three in the Call of Duty World Championships. With more wins, his team was invited to compete in the MLG X Games in Austin, where his team succeeded and won a gold medal. He also started getting sponsorships from Red Bull and became a Red Bull athlete.  
Nadeshot and his team kept doing well in the 2014 to 2015 season, placing in the top three on many occasions. His team won Pro League Season 1 and narrowly missed being the first team to win without dropping a map. This win was the second time that he won an MLG Tournament. On April 4, 2015, he made the surprise announcement that he would be stepping down.
With Nadeshot not being a pro gamer anymore, some were wondering what he would do. Around 2014, Nadeshot started pushing content on his YouTube channel about him winning tournaments, his team, and his daily life. This proved successful, as he gained many viewers, and got a contract from MLG.tv to exclusively stream him playing. He also permanently moved to California, and made friends with other
YouTubers such as iJustine and Jenna Ezarik, who helped him adapt to his new life. Nadeshot kept on building his YouTube channel, aspiring to make unique content with a twist. He grew his channel to over 2 million subscribers in early 2016. He gained sponsorships from companies like G-Fuel and stared in his own commercial. He also met up with many famous celebrities like Lebron James and Logic.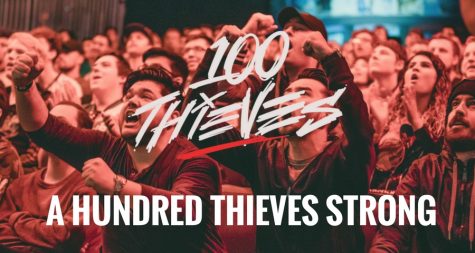 Nadeshot never revealed his later plans to the public until April 18, 2016, when he announced that he would be creating 100 Thieves, a clothing brand. While some were shocked at his unexpected move, others encouraged him to push on. He then made another surprise by making his brand into an E-Sports team for Call of Duty. Placing last in the Call of Duty World League Season 2, he kept his new brand on hold.
On November 20, 2017, Nadeshot announced that he got the Cleveland Cavaliers as a partner for 100 Thieves and that his brand would start joining E-Sports tournaments. He also mentioned that Quicken Loans would be supplying his future team with the 100 thieves team House. With new groups supporting him, he announced that he would be trying to attend the 2018 North America League of Legends Championship series. Many people supported his new comeback and hoped for the best.
Nadeshot's 100 Thieves got a big surprise when they qualified for the Championships, which was unheard of for a new team. He had to assemble a team in under a month, or he would be eliminated. He chose some veterans in the game, as well as new members climbing up the ranks like him. The team turned out to be a perfect match, and with big moves made, it showed this team meant business.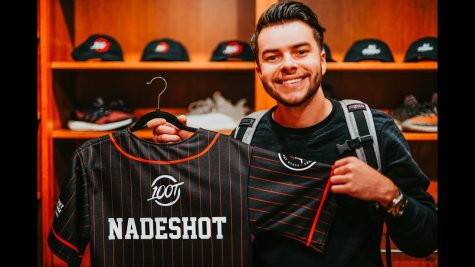 100 Thieves started making waves when they won countless matches against top teams such as Cloud 9 and making a record of 13-6 wins in the Spring Split regular season. They went on to the semifinals and beat Clutch Gaming 3-2. In the finals, 100 thieves lost to Team Liquid, but they made a statement to the community that they were ready for anything. Nadeshot was present in every match and documented the entire experience on the 100 Thieves YouTube channel.
Nadeshot continues to make new additions to 100 Thieves, and surprises everyone along his path. He still gives back to the people who helped him, as long as his family. He teaches his audience the power of planning ahead for their future. Many have quoted the man as a hero, mentor, and a true friend. He has always been a leader from the start, and continues to make his impact in the gaming world. With 100 Thieves starting to roll out to more tournaments, it's just the start for his team. With his dreams closer than ever, it's clear that he is a man worthy of what he has accomplished. Nadeshot's is an inspiration for many people, and his story can help push us all to accomplish what we want to achieve. 
NY Times Article and Pictures Here. Nadeshot Picture. X-Games Picture