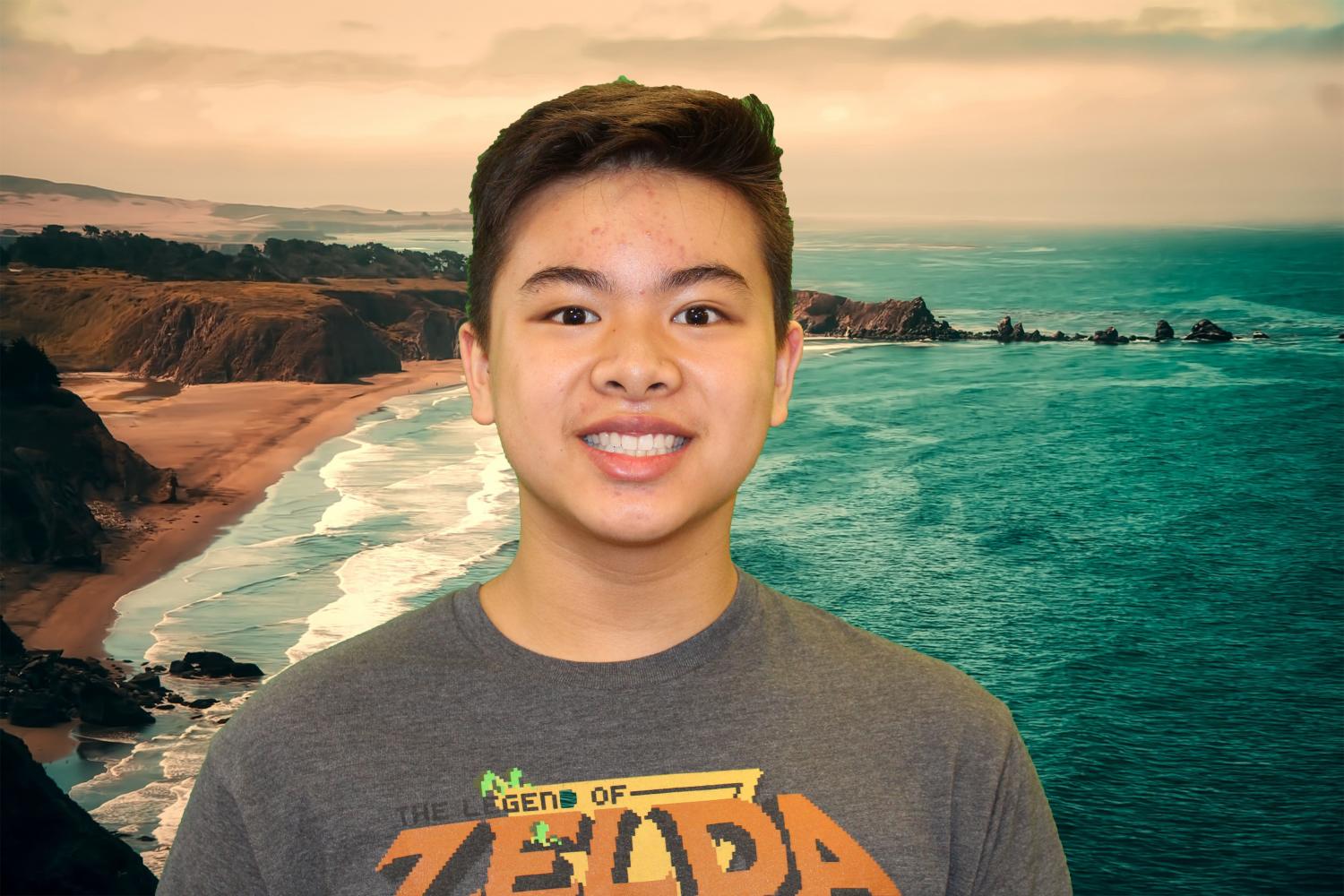 Austin is an 8th grader that is in Newsmedia. He is a go-getter and tries to do his best in school. His dream vacation is to be in a tropical island, but he would like to live somewhere this snow. He enjoys being in the outdoors and loves to swim.  
Austin plays the piano and likes making mini movies. His dream job is to be a movie editor.
His dream pet is Pikachu and he likes playing Nintendo games. 
He hopes to make a big contribution to Canyon Echoes.
Austin Nguyen, Reporter
May 10, 2018

Nintendo Switch Online – Don't Break Your Switch

(Story)

May 04, 2018

Nadeshot – The Man with a Mission

(Story)

May 03, 2018

Interview with Aria Hegde – Westwood Co-President

(Story)

May 03, 2018

Avengers: Infinity War or Infinity Boredom? (Part 2/Spoilers)

(Story)

May 02, 2018

Infinity War or Infinity Boredom? (Part 1/ Spoiler-Free)

(Story)

Apr 25, 2018
Apr 18, 2018

Westwood Student Election 2018

(Story)

Apr 17, 2018
Apr 04, 2018

Shooter in California Wounds Three in YouTube Headquarters

(Story)

Mar 29, 2018

Toby Huang: Canyon Vista Geo-Bee Winner

(Story)

Mar 20, 2018

Austin on Edge As Fifth Package Leaves FBI Scrambling

(Story)

Mar 19, 2018

Finding Perfect – An Unexpected Suprise

(Story)

Mar 09, 2018

Nintendo Switch Direct

(Story)

Mar 09, 2018

Spring Break Plans

(Story)

Mar 07, 2018

Why Do We Have Daylight Savings Time?

(Story)

Mar 02, 2018

Nintendo Switch – One Year Later

(Story)

Feb 28, 2018

The Impossible Shot

(Story)

Feb 26, 2018

Samsung Galaxy S9

(Story)

Jan 31, 2018

PyeongChang 2018 Olympics

(Story)

Jan 24, 2018

Overturned – Book Review

(Story)

Jan 23, 2018

iPhone's Getting Slower

(Story)

Jan 23, 2018

"Snow Day" in Austin

(Story)

Jan 09, 2018

Why I Don't Like iPhones Anymore

(Story)

Dec 15, 2017

Winter Break Plans

(Story)

Dec 13, 2017

Super Mario Odyssey Review

(Story)

Dec 13, 2017

Backpack Kid Dance

(Story)

Dec 12, 2017

YouTube Rewind 2017 – The Worst of All

(Story)

Nov 27, 2017
Nov 13, 2017
Nov 06, 2017

Updated Behind The Scenes of the Canyon Echoes Broadcast

(Story)

Nov 01, 2017

Nintendo Isn't Dead

(Story)

Oct 30, 2017

Spooky Halloween Questions!

(Story)

Oct 12, 2017
Oct 11, 2017

"Baby Driver" Movie Review

(Story)

Sep 27, 2017

Language Electives

(Story)

Sep 24, 2017

Interview with Keshav Laxminarasimhan

(Story)

Sep 11, 2017

"Spiderman Homecoming" Movie Review

(Story)

Sep 08, 2017

Why Jailbreaking is Good, and Why We Should Keep it

(Story)

Sep 08, 2017

FEMA is Running Out of Money

(Story)