5 Reason Dear Evan Hansen Is Important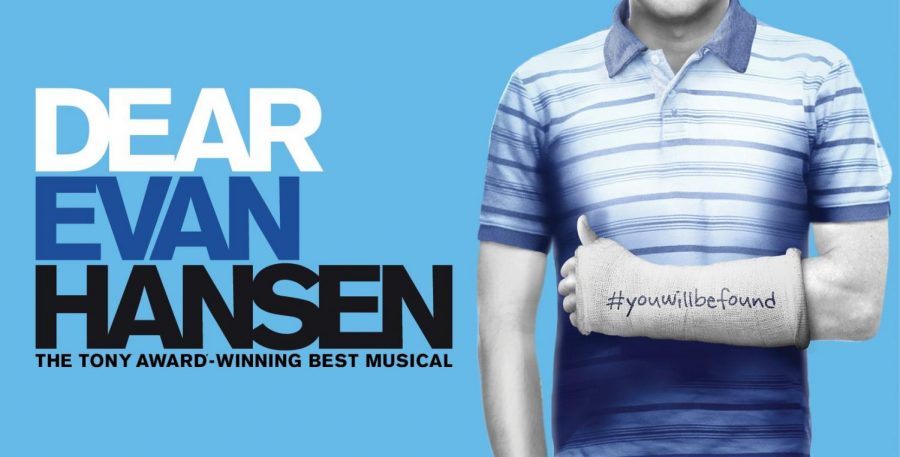 Dear Evan Hansen is a modern musical written by Steven Levenson, with lyrics and music by Ben J Pasek and Justin Paul. It revolves around the story of Evan Hansen, a senior in high school. When a letter that was never meant to be seen by anyone draws Evan into a family's grief and struggle over the suicide of their son Connor Murphy, he is given the opportunity he has always wanted. He finally has the chance to belong. All he has to do is keep pretending that he actually was Connor's friend, and that he did know everything about him.
The story of Dear Evan Hansen isn't where the good things end. Here are five reasons why Dear Evan Hansen is important and incredible.
The Music
The music of a musical is the most crucial part. The music is what gets people hooked, it's the first thing they notice. If the music is catchy and interesting, the audience and listeners will stick around for the story. Dear Evan Hansen completely hits the mark on this one, with upbeat songs that will not only get stuck in your head, but songs with impactful lyrics such as "You will be found" and "No one deserves to be forgotten." The music is different from other musicals in the sense of genre, with more upbeat music that can be compared to alternative or pop music.
The Actors / Singers
When seeing a live performance, or recording of Dear Evan Hansen, the first thing you will see is emotion. Emotion that is a combination of the powerful music, and the powerful performances put on by the actors. Dear Evan Hansen is a story that revolves around such a deep and sensitive topic, but the actors completely handle that. In the sadder songs, you can see Ben Platt, who plays Evan Hansen, shaking and sobbing through his words, tears running down his face. You can see Platt's emotion again in scenes where his anxiety is prevalent. He doesn't just stutter, he stands and moves the way someone that is extremely anxious would.
Representation of Anxiety
Mental illness can be a difficult topic to properly represent in pop culture. Someone is bound to get offended, or find something wrong about the performance. But for Dear Evan Hansen, they portray Evan's anxiety with grace and reality. Most times, anxiety disorder is shown as cute girls who get nervous talking to their crush, unlike actual anxiety disorder that is a sad and heartbreaking issue that can be debilitating for some. In Dear Evan Hansen we get a raw look at anxiety, with scenes and dialogue showing Evan stuttering and panicking, scenes of him taking his anti-anxiety medication, and scenes of him breaking down into tears when he realizes the mistakes he has made.
Representation of Depression
Dear Evan Hansen shows an amazing representation of anxiety disorder through Evan Hansen, but they also tackle depression with the character of Connor Murphy. Like anxiety disorder, the media often portrays it as a simple problem. Depression is usually seen as sad girls crying, or being sad, when in reality depression is a crushing mental illness. And through Connor Murphy's character, played by Mike Faist, we get a look at the harsh reality. Connor doesn't get saved. He's not only sad, he's mean, addicted to smoking pot, and a burden on his family and school. He's not a good person, and he knows it. He makes mistakes and he hurts people. And in the end, catches up to him, and kills him. Connor never gets help, he kills himself and leaves a broken family in his wake.
Representation of Suicide
Along with the representation of anxiety and depression, Dear Evan Hansen tackles the darker subject of teenage suicide. Connor Murphy, who had depression, kills himself. And that's what starts off the story of how Evan got caught up in his life. When Connor kills himself, there is no sugarcoating it. No "He was just bullied" or "He was so sad". Instead, we see reactions from both sides. The people who he tortured and bullied were glad to see him gone, including his own sister. But his parents are broken, and we see the impact that Connor had on everyone. Suicide is never used as a way to get pity for Connor, it's used to show how broken Connor was.
In conclusion, the show is moving, heartbreaking, and a stunning representation of teenagers dealing with mental health issues. Combined with amazing music, lyrics, and actors, Dear Evan Hansen deserves recognition and appreciation for the impact it has made.
About the Writer Zack Catuogno, Reporter
Zack is an 8th grader that appreciates and enjoys almost nothing, with the exception of art, music, and reptiles.