Deepika Padukone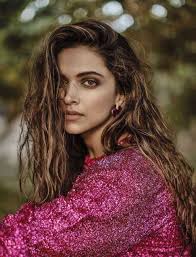 Deepika Padukone,  an Indian film actress who has become the new face of Bollywood cinema, has been chosen as this year's Most Influential Person of 2018. Her looks,  charismatic personality and sophisticated persona have bought over India, a country of 1.2 billion people. Starring in over 29 movies, she is one of Bollywood's highest paid actresses. Other than her acting career, Padukone has written for an Indian newspaper, won state level championships in badminton, and has raised awareness for depression and feminism. An all-rounder, she has won 77 awards till date and continues to earn more.
Padukone was born on January 5, 1986 in Copenhagen, Denmark to a professional badminton player, Prakash and to a travel agent, Ujjala. Her family relocated to Bangalore, India when she was a year old and she continued to live there until she was 21. Padukone described herself as socially awkward and only focused on her badminton as a kid. As she concentrated on her education and sporting career, she also modeled for advertisements once in a while. As she grew older, she realized that playing badminton wasn't her passion, but her hereditary. Padukone said in a statement, "I asked my father if I could give up the game and he wasn't upset at all." In 2004, she signed up as a full-time model under a fashion stylist, Prasad Bidapa. Later on, Padukone gained recognition in television commercials, and made her first runway debut at the Lakme Fashion Week, also winning "Model of the Year" at the Kingfisher Fashion Awards.
As her popularity rose, Padukone received many film roles. She took classes at the Anupam Kher Film Academy to learn the art of acting. Making her debut in a South Indian film,  Aishwarya, it proved to be a major commercial success. She was then offered the role in the movie, Om Shanti Om, by director Farah Khan, where she starred alongside Shah Rukh Khan. This movie was the start of Padukone's fame, as it was the highest-grossing film of the year. She eventually starred in many more movies, making it to the top of the industry. Although most of her films were a success, she went through some struggles too. She starred in quite a few movies that didn't make it to the box-office, and film critics said that she might have "lost her sparkle." Padukone then starred in Cocktail, which she said was the turning point of her career. She then acted in Race, Yeh Jawaani Hai Deewani, Chennai Express and other movies that were all major successes. Since she was internationally recognized for her films, she starred in her first Hollywood movie, xXx: Return of Xander Cage with Vin Diesel.
Along her acting career, Padukone supports charitable organizations, runs in marathons for NGOs and adopted the Maharashtrian village of Ambegaon to provide the village with a regular supply of electricity. She's also spoken on issues such as feminism. She starred in a video for Vogue India called "My Choice," directed by Homi Adajania talking about feminism and gender equality. Padukone went public about her experience with depression, and she formed a campaign named More Than Just Sad to help general physicians in treating their patients who suffer from depression or anxiety. She collaborated with Facebook and the Indian Psychiatric Society to help patients with depression.
Deepika Padukone has won the hearts of more than a billion people with her work. She is internationally recognized for her movies, and continues to make India proud every time.
About the Writer
Ruth Martin, Reporter
Ruth is an all around good person. She has been swimming since she was eight and loves drawing. She likes photography and writes a lot. She enjoys travelling...