Why Our Hallways Are Clogged: How We Can Solve All Problems
According to school digger, from 2009-2017 CVMS gained 300 students.  Since 2016 I've noticed a large influx of students. It seems the 6th grade is the largest contributor students out of all the grades. This has led to increased hallway clog and people wondering why; and more importantly how to fix it.
The reason we have seen this influx of students is quite simple. According to the Austin Relocation Guide, Austin is the fastest growing city in the U.S. Cities, in general, will eventually slow down their growth, but at the moment we'll have to deal with it.
One thing that is making our hallways clogged is how good of a district RRISD is and how CVMS is one of the best middle schools in Texas. According to School Digger (again) on the STAAR test, we average, a score of 98. Although this number may be slightly inflated, it still is astounding. So how can we better distribute the students in RRISD?
I believe that in order to fix it we need to pretend in our minds, that it doesn't exist.  Crazy as this is, this could potentially fix all the problems in the world. By believing all issues in the world and to come are the status quo, and cannot be fixed we cannot be mad and should not be mad.  This should not be implemented large scale and is not necessarily right. However in believing in this many problems are solved, by not feeling or acknowledging them it eliminates the need to solve it because it is no longer a problem. Best of all its free and requires little labor.
In conclusion, Austin's growth coupled with our school's popularity causes our school growth. That causes clogged hallways. And in order to solve it, we need to ignore the issue of clogged hallways.
About the Writer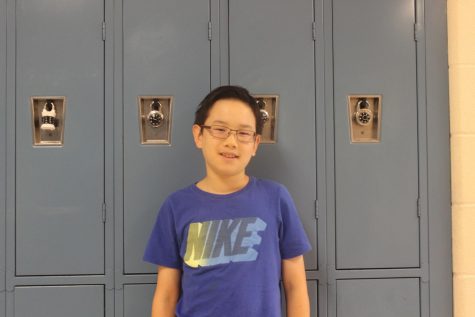 Silas Ou, Reporter
Silas goes by many identities, some say his name is Silair, others say his name is Robert or Scratch. But somehow he has convinced half of his teachers,...