An Interview with Mr. Parks (New Theater Teacher)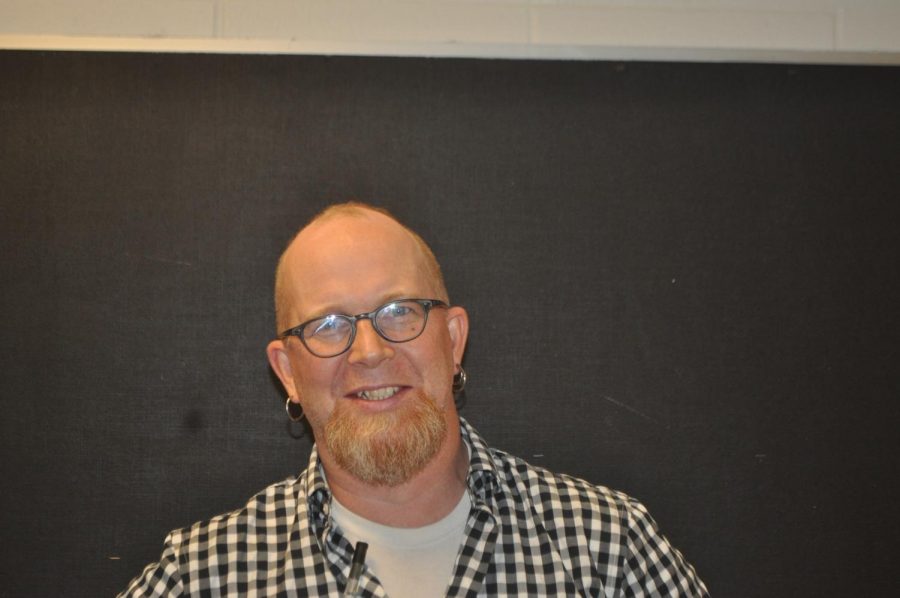 This year we have a brand new member to our fine arts staff: Mr. Dustin Parks. I asked him a few questions.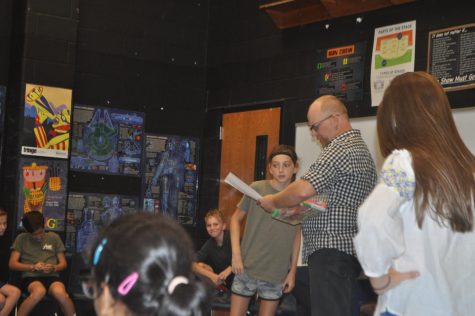 Canyon Echoes: What was your background in theater before you came to CVMS?
Dustin Parks: I taught for 11 years at Pflugerville and a Westville for 3. I also acted professionally in Austin, but it was mostly in low budget bit parts. In Canada, I did some actual touring parts, and one was a puppet show on a farm where we gardened during the day and performed with the puppets at night.
CE: What do you hope to achieve with the kids at CVMS?
DP: My main goal is that the kids will have a love of theater that will continue into high school.
CE: What is your favorite thing about doing theater?
DP: Taking something that only exists on paper and giving it life. But also, seeing that life come out of the kids when they act it out.
CE: What are your impressions of Canyon Vista so far?
DP: It's great! It's a lot different than high schools I'm used to. Adjusting my lessons to 50 minutes has also been a challenge, but I'm getting there.
CE: What's your favorite play/movie?
DP: So many movies… My favorite would have to be The Princess Bride. After that it's Pulp Fiction or Empire Strikes Back. Guardians of the Galaxy is also in my top 5 right now. My favorite play? That's a hard one too. I'd say my top pick is Rosencrantz and Guildenstern are Dead. Let's see… Waiting for Godot, Actor's Nightmare… A Midsummer Night's Dream. I also love Inherit the Wind. It's so good to do in schools! (Mrs. Crain comes in, Mr. Parks and her talk about Inherit the Wind for a bit, Mrs. Crain hasn't seen it)
CE: What are some challenges you've faced at Canyon Vista?
DP: 6th graders are… different people than 12th graders. The mindset of a 12th grader and of a 6th grader are very different. They're excited and interested in different things, mainly. When all the 6th graders are always interested in Fortnite, we as teachers struggle. As theater teachers, we always struggle against other entertainment options. Theatre is so different from Movies, Games, TV, etc. Our challenge as educators is to try and build creators, to make their own joy, rather than a passive spectator. We struggle against other media. We all started out wanting to play, but we lose that when we grow older. We have to instill that sense of play back into our students.
CE: Thanks!
DP: No problem.
About the Writer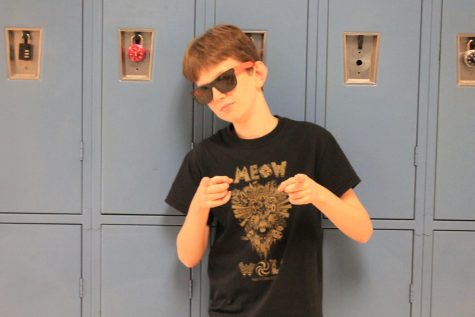 Oliver Barnfield, Cool Guy/Entertainment Editor
Oliver is a Canyon Echoes veteran who currently works as Entertainment Editor, and he also directs and stars in The Opinionist, Canyon Echoes 1st video...