Cleveland Browns vs New York Jets- September 20, 2018
Hang on for a minute...we're trying to find some more stories you might like.
On Thursday, September 20, 2018, two teams in the National Football League (NFL) played each other. Their names, the Cleveland Browns and New York Jets. Two of the worst teams last season in the NFL. In 2017, the Jets had a record of five wins and eleven losses. Not great, but not as bad as the Browns. The Cleveland Browns had a record of sixteen losses and no wins, making them the worst team in NFL history.
Both teams have had some notable changes this year. The Jets have changed their quarterback to rookie Sam Darnold. The Browns have changed their roster for multiple positions. Their quarterback is now the former Buffalo Bills quarterback Tyrod Taylor, and their back-up was the first pick of the 2018 draft, Baker Mayfield. Their new running back is former San Francisco 49ers running back Carlos Hyde. They also now have quality wide receivers like former Miami Dolphins wide receiver Jarvis Landry.
Both teams started playing holding more promise than prior seasons. The Jets had one win and one loss while the Browns, off to their best start since 2010, had one loss and one tie. The Browns won the game twenty one to seventeen. This was the Browns first win since December 2016. The Browns started off playing with Tyrod Taylor. It looked like a battle of the defenses, with the jets overpowering the Browns just a bit. Then, Tyrod Taylor got injured. He had a concussion. It looked like the end for the Browns. As Baker Mayfield came on to the field, Browns fans were clinging on to the last bit of hope they had. Then, a miracle happened. Baker Mayfield shredded the unstoppable Jets defense. From zero, the Browns shot up. Baker Mayfield put twenty-one points on the board in an intense, nervewracking game.
Browns vs Jets was an interesting, intense game from two very unlikely teams.
About the Writer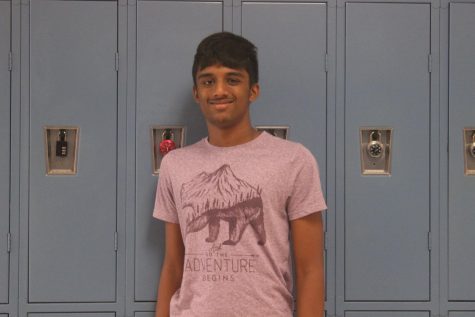 Arsh Gupta, Reporter
Arsh is an intelligent person who has many hobbies. Arsh also like to hear other peoples opinions. He enjoys swimming and swims competitively. He is interested in...