Insider: Arsenic and Old Lace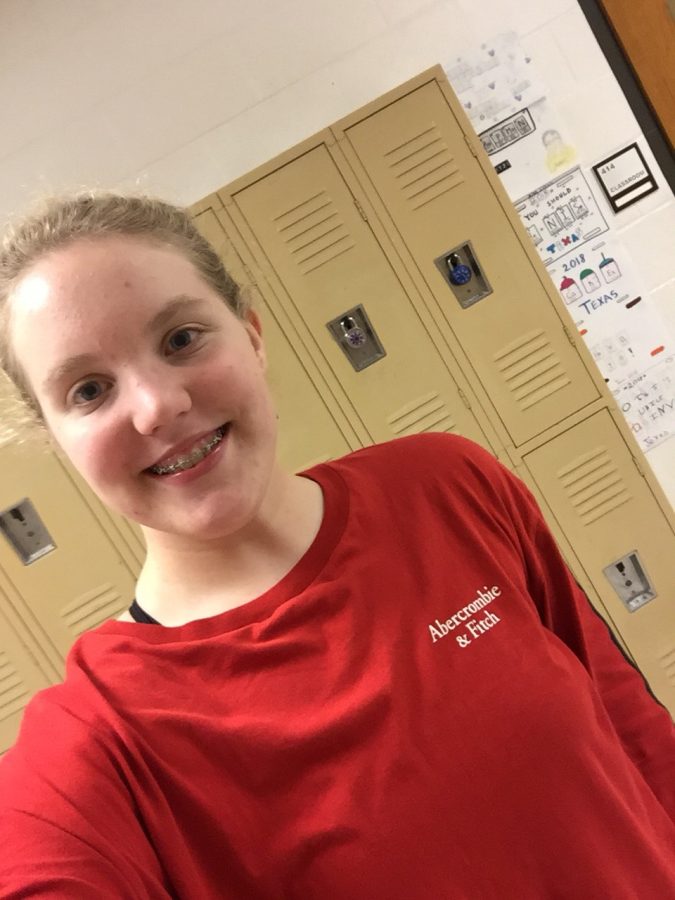 Charlotte Blackmon, Reporter
September 24, 2018
The following is an interview with cast member of Arsenic and Old Lace, Suzannah Wells. Suzannah also played the role of Mrs. Jenkins in The Witches.
Q: What part do you play in Arsenic and Old Lace?
A: Abby- an aunt.
Q: If you didn't play Abby, what part would you want to play?
A: Elaine, but I would really enjoy being O'Hara. Because he is really unappreciated and I find him to be very comedic.
Q: What's your favorite scene in Arsenic and Old Lace?
A: My favorite scene is when Abby and Martha are telling Mortimer about Mr. Hoskins.
Q: How would you describe the play to someone who might want to see it?
A: A very messed up, comedic family living their everyday lives in Brooklyn 1940s.
Q: What are some advantages of being double cast?
A: I'm able to see from someone else's perspective of the character. When it's just me acting, I can only do so much. So when my other part is on stage I am able to see their take on the character, take notes, and learn new acting techniques.
Q: What are some disadvantages of being double cast?
A: At first it was a tad competitive, but now I have my own take on how I would like to perform my character.
Q: What do you like about after school theater?
A: The people there want to be there. They are putting 110% effort into everything they do. It is wonderful that I am able to surround myself with those people.
Q: If you could do any tech role on this play, what would it be?
A: I would do costume design because you get to become the characters and make your decisions on how they would dress.
Arsenic and Old Lace will be performing at Canyon Vista in the cafetorium. Look out for posters around the school for the dates- they will be up sometime near the end of October.