Education Go Get It Week (EGGI Week)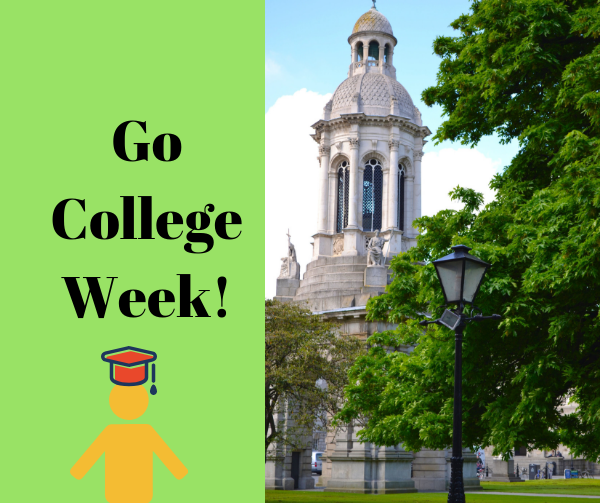 This past week we have been celebrating Go College Week! Go College Week, or Education Go Get It Week (EGGI Week), is meant for students to start thinking about their future in education.
What is the purpose of EGGI Week? 
We recognize this event to help students prepare for their futures. We start to think about things we are interested in and things we are good at. But why do we dedicate a whole week to it? Because it is important to start thinking. We asked Ms. Hobbs, our sixth-grade counselor, what the importance of EGGI Week was.
"The purpose of the event is to promote continuing education after high school.  It doesn't mean college is more important rather not stopping in high school.  Success comes when you're passioned about what you want your future to look like.  It also comes when you work hard on reaching career goals," Ms. Hobbs said.
We keep talking about higher education, but why is it important? Well, in order to get a career, higher education is pretty helpful. Lots of jobs require you to have a college degree. "Any higher education (college, trade schools, military etc) helps train an individual for a job.  Jobs have a list of requirements they expect from their employees.  The skills are learned from post-secondary training (college, trade schools, military etc)." Ms. Hobbs said.
When should we start thinking about higher education and careers? 
It's never to early to start thinking. But you should really think about it in high school. If you want to get into a good college and have a good career, you can start thinking as early as now. I mean, we're getting closer to high school, right? So, does our school prepare us for college? Yes, actually it does. "In 8th grade we have the students complete an interest survey that helps narrow down to a career path," Ms. Hobbs said, "The goal is for students to answer the questions seriously so they will sign up for an endorsement in high school.  Endorsements are a series of hands-on electives taken in high school."
But what are the steps to start thinking? First, think about your interests. Of course, these interests can always change. Then decide what your future career could be. Finally, you can research schools that specialize in your interests.
Why is education important? 
Higher education is important to help you get a career later on in life. Just in general, education is very important. When we learn, we gain knowledge. I keep talking about how education helps us get careers, but that's not the only reason we should get an education. Without an education, you can't read or write or do math or learn why something is important. Not only would you not know things, but I actually enjoy learning and knowing things. Wouldn't it stink to not be able to know things? "Higher education helps you develop and learn the skills needs for a job. It also makes you qualified when an employer is looking at applicants," Ms. Hobbs said.
Many schools recognize Go College Week. Even we do here at CVMS. We entirely support EGGI Week. College and higher education can very good, and as an amazing middle school, we do as much as we can to show that Go College Week is actually important.
So although EGGI Week is already over, show your support. Wear a college t-shirt, and get ready because we have a future ahead of us!
About the Writer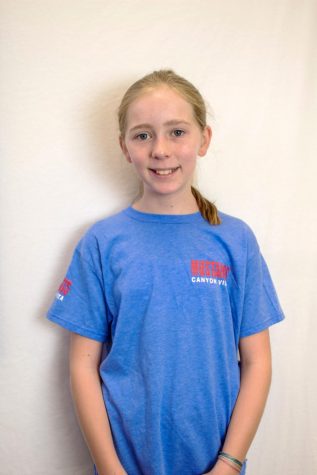 Hannah McDonough, Editor
Hannah McDonough is an eighth-grader here at Canyon Vista. This is her second year in newsmedia and last year, she received a silver medal in UIL for her...