Orchestra Regional Auditions
Hang on for a minute...we're trying to find some more stories you might like.
Orchestra regional auditions are nearing — Oct.12 (cello, bass, viola) to Oct.13 (violin,harp). Almost all orchestra students are auditioning to get into region orchestra.
Auditioning to region orchestra means you can compete with students from other schools within the region; which can be a experience of knowing how other students play. If you be a member, you get a opportunity to play in a orchestra made with students that is best of the best in the region, and also a highly qualified conductor. Since we are middle scholars, students that get picked are to play in the middle school string orchestra. Students are to play two etudes given, played in a certain speed written on the music sheet.
Many are competitive about this audition; people practice hard to get in. You may guess other schools in our region may look like this too. Anyway, competing with students within a 'region' is a big thing. Some people seem to think it's easy, and enjoy it a little; but most of the people often think they're the worst of all.
Here's some interviewing of the CVMS orchestra students auditioning to TMEA Region 26 Orchestra.
Q. Do you think the music is hard, and why?
A. "No, because it's kind of easy to sight read." Aira Anglela Raja (7) 
"Yes; it has lots of slurs and it's tempo is really fast for me." Anannya Sathaye (7)
"No. I don't think it's hard, because I played violin for a long time." Gloria Wu (7)
Q. Do you think you can make it into Region Orchestra?
A. "I don't know. There's still other people better than me."  Aira Anglela Raja (7) 
"No, I think I'm bad compared to others. Besides, I can't play fast in tempo." Anannya Sathaye (7) 
"Yes. I made it last year, so I think I can." Gloria Wu (7)
Like these people, many students are not sure whether they'll get into region, or not. But still, since it's a big competition, almost everyone is willing to receive that honor of playing with the best of best in one of the regions in Texas.
About the Writer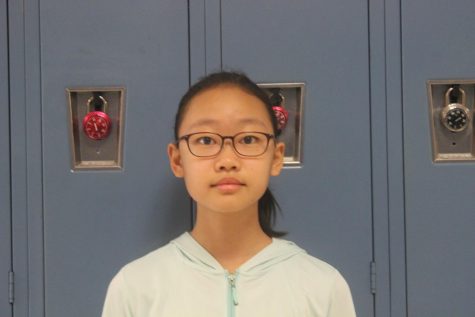 Yoonjoo Oh, Reporter
Yoonjoo is a 7th grade student who loves reading, drawing, and music. She is learning to be more comfortable with computers by working her best as a reporter...