BTS at the UN General Assembly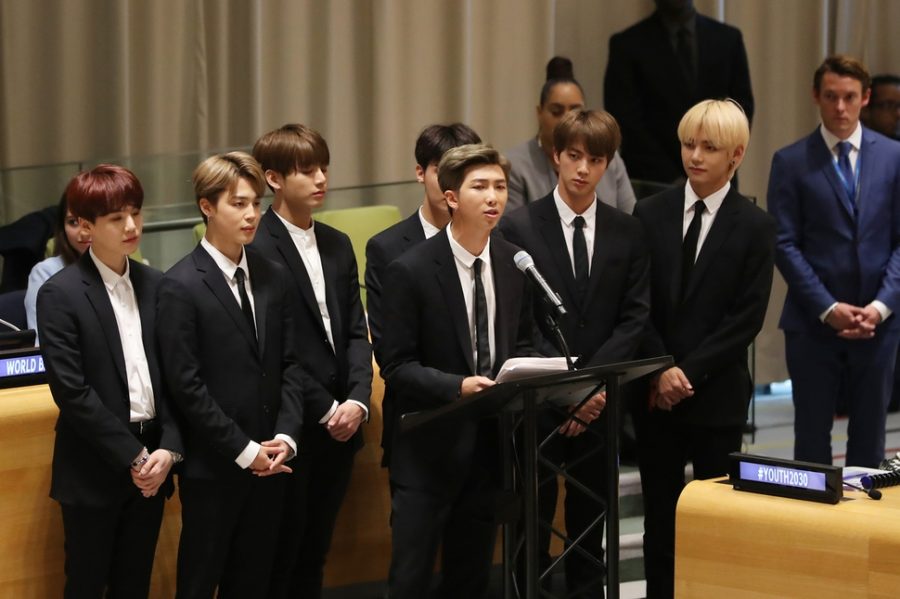 K-pop boy band and worldwide phenomenon BTS made headlines back in September when they were invited to the UN General Assembly. Their six-minute speech was delivered by leader and rapper Kim Namjoon, also known as RM.
RM started the speech by mentioning the group's UNICEF campaign, which has raised over 1 million dollars since its initial launch in November of 2017 in an effort to stop violence against children. "Last November, BTS launched the Love Myself campaign with UNICEF, building on our belief that true love first begins with loving myself," RM said. "We have been partnering with UNICEF's #ENDviolence program to protect children and young people all over the world from violence. And our fans have become a major part of this campaign with their action and with their enthusiasm. We truly have the best fans in the world."
He moved on to talk about his younger days. "I'd like to begin by talking about myself. I was born in Ilsan-gu, a city near Seoul, South Korea. It is a beautiful place, with a lake, hills, and even an annual flower festival. I spent a happy childhood there, and I was just an ordinary boy. I used to look up at the night sky in wonder and I used to dream the dreams of a boy. I used to imagine that I was a superhero, who could save the world. And in an intro to one of our early albums, there is a line that says, 'My heart stopped when I was maybe nine or ten.'"
This is where RM started to speak about realizing that his dreams weren't reality, trying to jam himself into "the molds that other people made." As a child, he soon forgot who he was and lost his voice, figuratively. The speech quickly took a positive turn as he described how music was his one escape. However, RM added that even after joining BTS, there were "still a lot of hurdles."
RM then went on to describe the emotional journey of finding and loving himself for who he was, and wrapped up the speech by encouraging others to do the same. "After the release of the Love Myself campaign, we started to hear remarkable stories from our fans all over the world how our message helped them overcome their hardships in life and start loving themselves. Those stories constantly remind us of our responsibility. So let's take our one more step. We have learned to love ourselves, so I urge you to speak yourself. I'd like to ask all of you: 'What is your name? What excites you and make your heart beat? Tell me your story.' I want to hear your voice. I want to hear your conviction. No matter who you are, where you're from, your skin color, your gender identity, just speak yourself," The rapper said.
"Find your name and find your voice by speaking yourself. I'm Kim Namjoon, and also RM of BTS. I'm an idol, and I'm an artist from a small town in Korea. Like most people, I've made many and plenty mistakes in my life. I have many faults, and I have many more fears, but I'm gonna embrace myself as hard as I can, and I'm starting to love myself gradually just little by little. What is your name? Speak yourself. Thank you very much."
About the Writer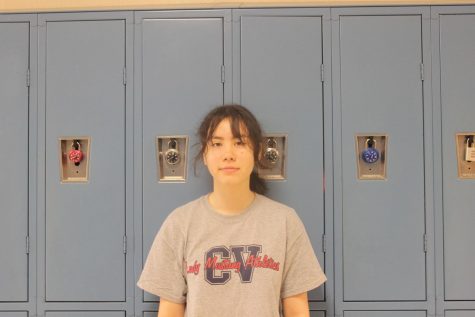 Lyla Boretz, Reporter
Lyla Boretz is a 13-year-old student with a passion for music and sports. She's played the violin for 5 years, figure skated for two, and did English riding...