"Last Day On Mars" Book Review
Hang on for a minute...we're trying to find some more stories you might like.
There are many great things to do to pass time. One of these is reading. Reading is only fun though if you have a good book. One book that makes reading fun though, is the book "Last Day On Mars," by Kevin Emerson.
"Last Day On Mars" takes place in the year 2223. The Sun has started going supernova and the Earth has been incinerated. As the sun goes supernova, humans have fled to Mars as a point to prepare for a 100-year journey to a planet known as Aaru. The book is told from the perspective of a boy named Liam. Liam and his friend Phoebe are on the last flight to Aaru, and the book is about their last day on Mars. They go on adventures throughout the day learn something potentially critical to the survival of humans. They are not alone in the universe. Soon, things start to go wrong. Experiments start to fail, and soon Phoebe and Liam start to realize that these failures are not an accident. They were purposeful. Someone had sabotaged them.
"Last Day On Mars" is an action-packed book. There are twists and turns on every page. It has a perfect balance of realism and Sci-fi. The way humans live life is the same as it is today. Kids go to school and adults go to work. The technology is not too advanced and confusing, but understandable and believable. Emerson does a great job of blending typical human behaviors and life, with a sci-fi concept.
I think this book is a really well-written book, with a good amount of action, science fiction, realism, and, of course, adventure. I would give this book 10 out of 10 stars. This is a great book for people looking for a new and good twist on typical science fiction novels.
About the Writer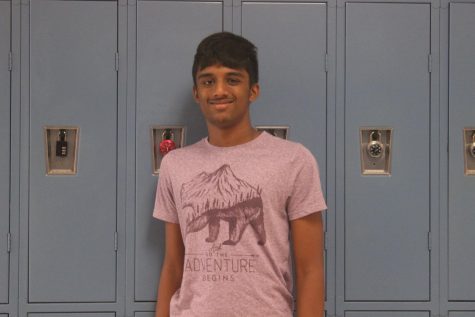 Arsh Gupta, Reporter
Arsh is an intelligent person who has many hobbies. Arsh also like to hear other peoples opinions. He enjoys swimming and swims competitively. He is interested in...